Books
Austensibly Ordinary
Release Date: January 29, 2013
Available from: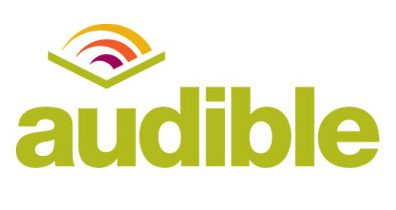 Steamy, funky, and thoroughly modern, Austin, Texas isn't much like the gardened country estates of Jane Austen's work. But there might be a few similarities in its inhabitants…
Cate Kendall is no stranger to daydreams of brooding men and fancy parties—after all, she teaches one of her beloved Jane Austen novels in her English classes every year. But as for romance or adventure in her own life, the highlight of most weeks is Scrabble with her cute coworker, Ethan, and he draws the line at witty banter.  But Cate is ready for a change. When she finds a mysterious journal that seems to have a link to the soul of the great Jane Austen herself, she knows it's her chance. And she grabs on with both hands…
Before she knows it, Cate has invented an alter ego with an attitude, attended some seriously chic soirees, and gotten tangled up with a delicious mystery man. And she's uncovered enough unexpected secrets about Ethan that her Scrabble partner has taken to brooding looks and unfathomable silences. It's a positively Austenite predicament, and Cate is sure she'll land in hot water and heartbreak—but maybe not with Jane herself to guide her…
Austentatious
Release Date: January 31, 2012
Available from:

What happens when an eighteenth century literary darling magically pops up in the weirdest city in Texas? Magic and weird collide in AUSTENTATIOUS, the story of Nicola James, a left-brainer with a Jane Austen obsession and a carefully finessed life plan. A plan that doesn't include an enchanted journal or an interfering fairy godmother, who just might be the spirit of Jane Austen herself.
When Nicola discovers her journal entries mysteriously whittled down to a cheeky bit of commentary on her life, she's freaked first, skeptical second, and finally downright curious. She can't help but keep writing, dueling really, with a two-dimensional fairy godmother she doesn't totally believe in. Soon, the witty little notes start coming true, screwing with her plans, her head, and her life, and nudging her towards an impossible—and impossibly seductive—romance with a man who's inarguably wrong for her. Nicola's torn, trapped between a life that makes sense and a man who doesn't, with "Fairy Jane" wedged in the middle, relentlessly rooting for another "Mr. Darcy".
Unladylike Pursuits
Available  from:
She needs to find a husband but in truth would rather not.
Miss Emily Sinclair has just answered the summons that will change her life. On the eve of spinsterhood, she is offered a month to find a willing gentleman or suffer a marriage to her stepmother's odious cousin. Neither choice seems palatable.
He wants to remain a bachelor and is weary of marriage-minded misses.
Lord Brandon Davenport has had more than enough of marriage–the infidelity, the gossip, the inconvenience. It has all reaffirmed his conviction to never involve himself in such a predicament.
Of course, need and want are very different matters…or are they?
When the two find themselves grudgingly paired in the ambush of highwaymen, temper is matched equally with desire, leading Emily to realize that Brand is the perfect prey for her husband hunt. But is Brand too cagey to be caught in her trap?