It seems almost no time has passed since I posted my last Book Review Club selection, but evidently September flew by, and now October–the month of pumpkins and mums and bats and candy–is upon us!  That means, it's time to chat about another book.  True to my habit of selecting a book based on my love of its cover, I've chosen
Jana Bibi's Excellent Fortunes
by Betsy Woodman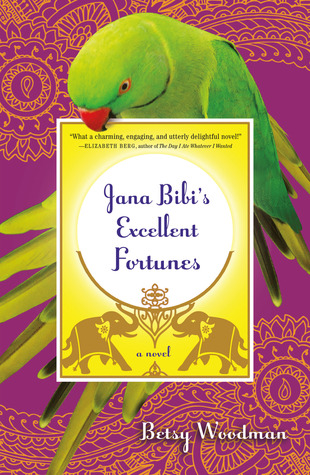 Barrie Summy's Book Review Club has been going on for years now, and if you've been reading my reviews for any of that time at all, you know that I tend to rave about the books I feature.  Well, I'm not exactly going to rave about this one.  Don't get me wrong–I enjoyed this book very much.  This book carried me through a flight with my teenage son to Colorado, a few (lovely!) solitary afternoons reading, and a flight home with my pre-teen son, both boys extraordinarily chatty.  It absolutely kept my interest, but I wasn't obsessively, compulsively reading, which is normally the case with the books I recommend here.  This was more a getting-to-know-you read, like the first in a cozy mystery series, set in a tiny English village, where you're not quite sure about the detective, but you're willing to give him/her a shot.  The difference being that this book was the first in a series set in Hamara Nagar, India, in the fifties.  And Jana Bibi is not a detective.
I'll let you read the blurb from Amazon and then explain a bit more what I mean…
Janet Laird's life changed the day she inherited her grandfather's house in a faraway Indian hill station. Ignoring her son's arguments to come grow old in their family castle in Scotland, she moves with her chatty parrot, Mr. Ganguly and her loyal housekeeper, Mary, to Hamara Nagar, where local merchants are philosophers, the chief of police is a tyrant, and a bagpipe-playing Gurkha keeps the wild monkeys at bay. Settling in, Jana Bibi (as she comes to be known) meets her colorful local neighbors—Feroze Ali Khan of Royal Tailors, who struggles with his business and family, V.K. Ramachandran, whose Treasure Emporium is bursting at the seams with objects of unknown provenance, and Rambir, editor of the local newspaper, who burns the midnight oil at his printing press. When word gets out that the town is in danger of being drowned by a government dam, Jana is enlisted to help put it on the map. Hoping to attract tourists with promises of good things to come, she stacks her deck of cards, readies her fine-feathered assistant—and Jana Bibi's Excellent Fortunes is born.
Jana Bibi's Excellent Fortunes is all about character development: Meeting and understanding Ja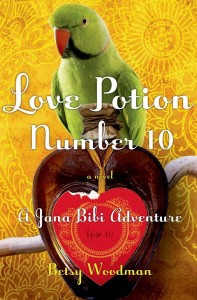 net Laird, her overprotective son Jack, her mischievous parrot Mr. Ganguly, her companion/cook/helper Mary, and all the people she meets when she decides to move from a nawab's palace, where she's giving violin lessons, to a Himalayan hill station house she's inherited from her grandfath
er.  It's a book about adapting and making your way, fitting in and, eventually, thriving.  It's about all life's challenges–some great and some small–and all the joy and sorrow that is invariably encountered along the way.
Janet Laird is a feisty fifty-eight year old woman who thinks nothing of starting over, staying in India when her only family is in Scotland, bravely facing whatever life might throw at her.  This book, in my mind, was her finding her feet in Hamara Nagar with the help of some wonderfully quirky and lovable new friends.  I'm looking forward to reading the next in the series.  I suspect Jana Bibi will have come into her own.
For more book reviews and recommendations, click through on the typewriter!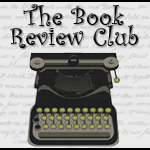 Click icon for more
book review blogs
@Barrie Summy