My Family and Other Animals ~ BRC
The last Book Review Club get together before the summer hiatus!  I admit I've been neglecting my reading in favor of binge watching Doc Martin on Netflix, but now I'm back to it, and this month's selection is My Family and Other Animals by Gerald Durrell.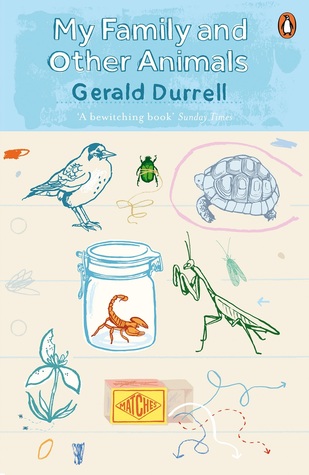 This little treasure, set in 1935 Corfu, is the basis for the Masterpiece production The Durrells in Corfu, which I happened to stumble over while avidly watching such gems as Indian Summers and Poldark.  I recommend all of them, but whereas most Masterpiece productions tend toward the dramatic, The Durrells in Corfu is lighter, but with an unexpectedly biting wit.  When I realized the series was based on the memoirs of the youngest son, Gerald Durrell, I was intrigued and snapped up a copy of My Family and Other Animals.  I've not been disappointed.
From Amazon:
The first book Gerald Durrell's Corfu Trilogy: a bewitching account of a rare and magical childhood on the island of Corfu, now the inspiration for The Durrells in Corfu on Masterpiece PBS
When the unconventional Durrell family can no longer endure the damp, gray English climate, they do what any sensible family would do: sell their house and relocate to the sunny Greek isle of Corfu. My Family and Other Animals was intended to embrace the natural history of the island but ended up as a delightful account of Durrell's family's experiences, from the many eccentric hangers-on to the ceaseless procession of puppies, toads, scorpions, geckoes, ladybugs, glowworms, octopuses, bats, and butterflies into their home.
This little volume is absolutely charming.  It's a clever, whimsical treatise on the flora and fauna of Corfu, but also a keen, hilarious observation of the Durrell family life.  It will make you wish you'd grown up on Corfu, learning, as Gerald did, by daily observation of his older siblings (two brothers and a sister), his menagerie of animals, and the native Corfiotes.  Gerald was fascinated by all creatures, and his erstwhile tutor George had better success in teaching him when he "was able to give a more zoological tinge to the lesson."
On making maps:
"Our maps were works of art.  The principal volcanoes belched such flames and sparks one feared they would set the paper continents alight; the mountain ranges of the world were so blue and white with ice and snow that it made one chilly to look at them.  Our brown, sun-drenched deserts were lumpy with camel-humps and pyramids, and our tropical forest so tangled and luxuriant that it was only with difficulty that the slouching jaguars, lithe snakes, and morose gorillas managed to get through them."
Older brother Larry (a serious writer):
"Isn't it laughable that future generations should be deprived of my work simply because some horny-handed idiot has tied that stinking beast of burden near my window?" Larry asked.
"Yes, dear," said Mother; "why don't you move it if it disturbs you?"
"My dear Mother, I can't be expected to spend my time chasing donkeys about the olive-groves. I threw a pamphlet on Christian Science at it; what more do you expect me to do?"
Gerald was a prolific writer, and eventually his earnings were sufficient to allow him to open a zoo, its emphasis on breeding endangered species.  Further work of the Durrell Wildlife Conservation Trust led to the establishment of the International Training Centre for the Breeding and Conservation of Endangered Species.
My Family and Other Animals is a delightful, escapist read that highlights the fun in dysfunction and the astounding, delightful variety of the natural world.
Be sure to click the typewriter for the rest of this month's reviews before you head off to the beach, the mountains, or your own backyard.
In other news, my latest novel, Just Say Yes is on sale through Mother's Day for 99 cents!  As a friend recently joked, "I'm buying your book! Even if I don't like it, I'm only out ninety-nine cents!"  EXACTLY.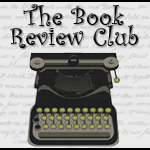 Click icon for more
book review blogs
@Barrie Summy