Rejected Princesses ~ BRC
Here we are on March 1st…my boys have just left on their band trip to California, and the weather here is less crisp spring, more balmy, sticky pre-summer.  Ugh.  Things are busy and my reading time is limited, so this month's Book Review Club pick has been the perfect antidote to otherwise lost reading time.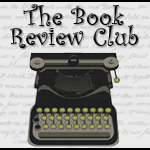 Click icon for more
book review blogs
@Barrie Summy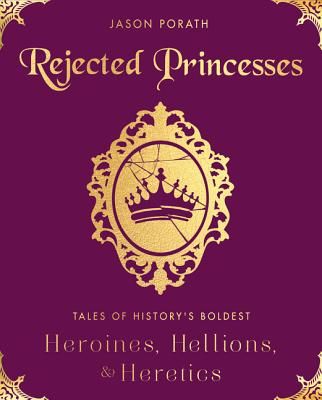 Rejected Princesses: Tales of History's Boldest Heroines, Hellions, and Heretics by Jason Porath started as a blog.  A DreamWorks animator, he spent his spare time browsing Wikipedia, feeding his curiosity for amazing women that had never made the history books.  When it became clear his coworkers had never heard of any of them, he used his enthusiasm and skills as an illustrator to tell their stories graphic novel style.  A book deal sprang out of those efforts, resulting in the substantial, royal purple tome that is currently sitting on my nightstand.  In the book, each princess has a page or two of text and a single full page illustration.
From Amazon:
Blending the iconoclastic feminism of The Notorious RBG and the confident irreverence of Go the F**ck to Sleep, a brazen and empowering illustrated collection that celebrates inspirational badass women throughout history, based on the popular Tumblr blog.
Well-behaved women seldom make history. Good thing these women are far from well behaved . . .
Illustrated in a contemporary animation style, Rejected Princesses turns the ubiquitous "pretty pink princess" stereotype portrayed in movies, and on endless toys, books, and tutus on its head, paying homage instead to an awesome collection of strong, fierce, and yes, sometimes weird, women: warrior queens, soldiers, villains, spies, revolutionaries, and more who refused to behave and meekly accept their place.
An entertaining mix of biography, imagery, and humor written in a fresh, young, and riotous voice, this thoroughly researched exploration salutes these awesome women drawn from both historical and fantastical realms, including real life, literature, mythology, and folklore. Each profile features an eye-catching image of both heroic and villainous women in command from across history and around the world, from a princess-cum-pirate in fifth century Denmark, to a rebel preacher in 1630s Boston, to a bloodthirsty Hungarian countess, and a former prostitute who commanded a fleet of more than 70,000 men on China's seas.
The beauty of this book–beyond the fascinating tales, the funny, witty, conversational style, and the cleverly detailed illustrations–is that each "princess's" story is only a couple of pages long.  This allows me to read five, or even ten, pages each night before bed and it's always the perfect amount.  I could see this making a great book for bedtime reading with kids too. In a genius move, the stories are rated with a maturity level 1-5, and marked with flags if they contain violence, rape, sex, abuse, or self-harm (or any combination thereof), which makes steering clear of certain topics a cinch.  To put things in perspective, I'm only about a quarter of the way through the stories (there are a LOT), and I don't think I've read a single one above maturity level 1 yet.
The author's experience as an illustrator really shines.  He's made a lot of thoughtful choices with regard to the elements included in the illustrations, and it isn't difficult to imagine any of these stories potentially being made into an unexpected "princess" movie.  The first story includes art notes, outlining the choices for the illustration, and I loved reading those.  I admit to being a little disappointed that not all of the stories include these notes.  But, it's a minor complaint of an otherwise impressive book.  The author also maintains a girl-power Tumblr, and a recent post indicates that he is in talks for a Rejected Princesses web or TV series.  That would be very cool indeed.
I'd recommend this book for anyone who thinks women are underrepresented in history books (ALL of us), anyone who likes a bit of humor with their history..ahem, folklore…ahem, mythology, and anyone who is impressed by an author thinking outside the box.
Be sure to click through for the rest of BRC's reviews!
FCC: I purchased a copy of this book on the recommendation of Deanna Raybourn.