Agatha Raisin ~ BRC
It's been awhile since I've posted a review on here…this blog is getting away from me.  But thankfully, Barrie Summy and my fellow Book Review Club tribe are keeping me on track most months.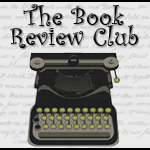 Click icon for more
book review blogs
@Barrie Summy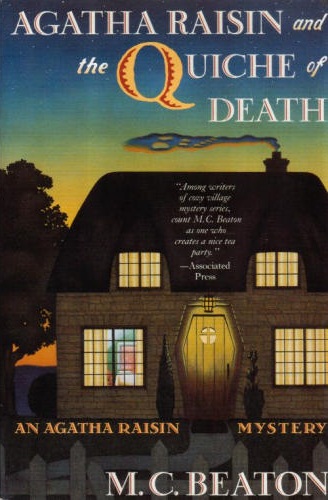 This month I'm not reviewing a specific book, but a series.  And it's kind of complicated.  Basically I had listened to Agatha Raisin and the Quiche of Death by M. C. Beaton as a free gateway audiobook and got a little hooked.  It was a short cozy with a good narrator and it kept my attention through many hours of driving with a rather clever whodunit.  So then I purchased the second audiobook in the series instead of using my monthly credit, because the books are only about five hours long narrated and I'd rather use my credit for a good long story.  I'm about halfway through that one, enjoying it as well, although it's a different narrator.  Meanwhile, I discovered that Acorn TV (Netflix of British television) is showing an Agatha Raisin series, so I whipped over, signed up for the free trial, and have been binge-watching the first season ever since.  It's become a bit of an obsession really, but I still haven't actually read a single one of the books.
I don't typically read cozies, but I love the Cotswolds setting of this one and all the characters are unique and interesting.  Agatha herself reminds me of a person in my own life who can be rather abrasive and sees nothing wrong with saying whatever's on her mind.  It amuses me in literature much more than in real life.  There's also humor, a love interest, and various little village side stories.
From Amazon:
Putting all her eggs in one basket, Agatha Raisin gives up her successful PR firm, sells her London flat, and samples a taste of early retirement in the quiet village of Carsely. Bored, lonely and used to getting her way, she enters a local baking contest: Surely a blue ribbon for the best quiche will make her the toast of the town. But her recipe for social advancement sours when Judge Cummings-Browne not only snubs her entry–but falls over dead! After her quiche's secret ingredient turns out to be poison, she must reveal the unsavory truth…
Agatha has never baked a thing in her life! In fact, she bought her entry ready-made from an upper crust London quicherie. Grating on the nerves of several Carsely residents, she is soon receiving sinister notes. Has her cheating and meddling landed her in hot water, or are the threats related to the suspicious death? It may mean the difference between egg on her face and a coroner's tag on her toe…
I recommend Agatha Raisin for anyone who likes a good cozy, a light, humorous mystery, or a quick, entertaining read.  Here's the trailer for the series debut, now showing on Acorn.  I think they've made Agatha quite a bit more likable than she is in the books, but maybe that's just me.  If you decide to go for the free trial, let me know.  I'll shoot you an email and earn myself a bounty of one free month. 😉  Enjoy!
Be sure to click over to read the rest of this month's reviews!