Maisie Dobbs ~ BRC
Happy October!  As Anne Shirley says, "I'm so glad I live in a world where there are Octobers."
It's been awhile since I've posted a review.  In truth, it's been awhile since I've posted anything.  I'll claim the usual excuse: I've been busy doing lots of other things.  I've started writing a new book–one that's a COMPLETE  departure for me.  It requires a lot of research, and I'm delighted to find that much of it is coming from online sources, which means I have access to every bit of it any time I need it.  I'm nervous about it, but excited too.  So that's my quick and dirty update.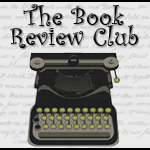 Click icon for more
book review blogs
@Barrie Summy
As to books, I've been reading mostly mysteries of all sorts, and recently I finally got around to reading Maisie Dobbs by Jacqueline Winspear.  This book is not new.  In fact, over the months and years since it's been out (book 12 in the series was recently released), someone in this book review club could very well have reviewed it.  Now that I've read it, here are my thoughts…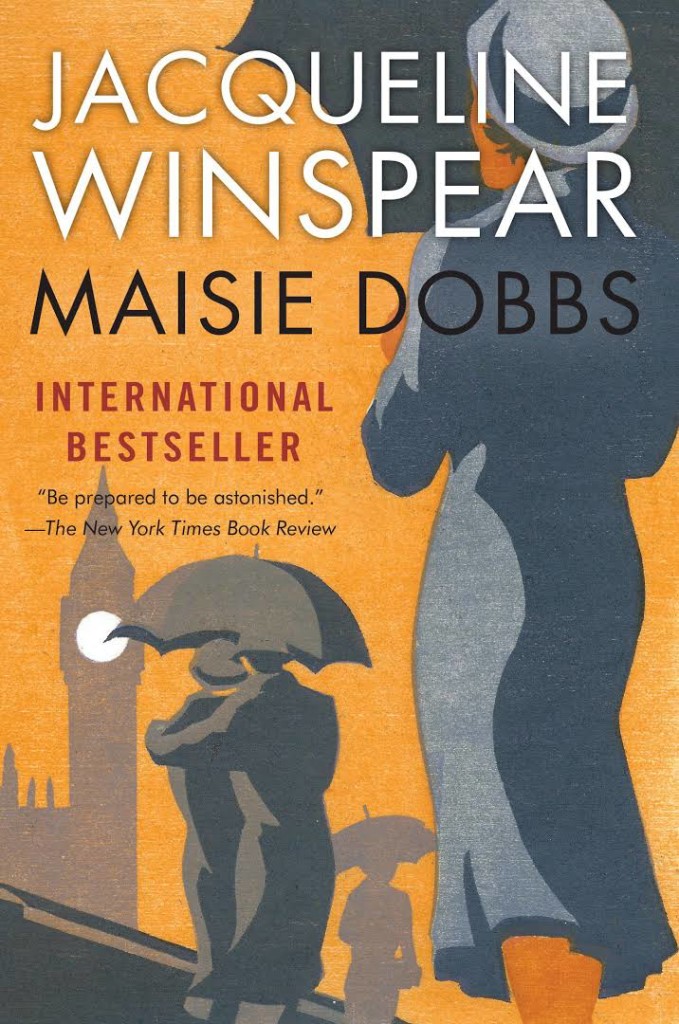 But first, from Amazon:
Maisie Dobbs got her start as a maid in an aristocratic London household when she was thirteen. Her employer, suffragette Lady Rowan Compton, soon became her patron, taking the remarkably bright youngster under her wing. Lady Rowan's friend, Maurice Blanche, often retained as an investigator by the European elite, recognized Maisie's intuitive gifts and helped her earn admission to the prestigious Girton College in Cambridge, where Maisie planned to complete her education.
 
The outbreak of war changed everything. Maisie trained as a nurse, then left for France to serve at the Front, where she found—and lost—an important part of herself. Ten years after the Armistice, in the spring of 1929, Maisie sets out on her own as a private investigator, one who has learned that coincidences are meaningful, and truth elusive. Her very first case involves suspected infidelity but reveals something very different.
 
In the aftermath of the Great War, a former officer has founded a working farm known as The Retreat, that acts as a convalescent refuge for ex-soldiers too shattered to resume normal life. When Fate brings Maisie a second case involving The Retreat, she must finally confront the ghost that has haunted her for over a decade.
This book was really like a book within a book.  The story starts with Maisie starting a new case that has its origins in the Great War.  She is intelligent, logical, intuitive (almost to the point of disbelief), and motivated.  Her investigation is progressing smoothly until her patroness invites her to visit and expresses a concern about her own son that relates to her current investigation.
Before we can find out the details on the intersection of Maisie's personal and professional lives, the story flashes back twelve years (if I remember right).  Suddenly we're immersed in Maisie's old life as a servant and the progression of how she met her mentor and inspired Lady Rowan's offer of patronage, and her time as a nurse during the war.  I completely forgot about the original story!  But then we're back to the present (1920s) and Maisie is planting someone on the inside of the Retreat to unearth further information in the investigation.  As expected, that goes awry, but eventually leads to her solving the mystery.
My thoughts:
This book was incredibly well-written and researched.  The details of World War I and post-war life in Britain are fantastic. Maisie is an admirable heroine and quite likeable, although she is almost too perfect.  She's never tired, despite rising before dawn to read and study, then working a full day in service, then staying up late to read further.  She's nice to fault, always good spirited…you get the idea.  And the intuition is just a little much.  But the ending is my biggest complaint.  I can't reveal why exactly, because that would be too much of a spoiler, but suffice it to say that I was shocked by the out-of-character behavior and disappointed both in Maisie and the author for ending the story that way.
Still, it's a relatively minor fault in an otherwise really excellent book.  I've been told that this first book in the series is more historical fiction and the subsequent books are more mystery, now that the reader has been brought up to date on the backstory. I plan to read the second book in the series and see what I think.
Be sure to click on the typewriter for plenty more reviews!