Thanks for the Trouble ~ BRC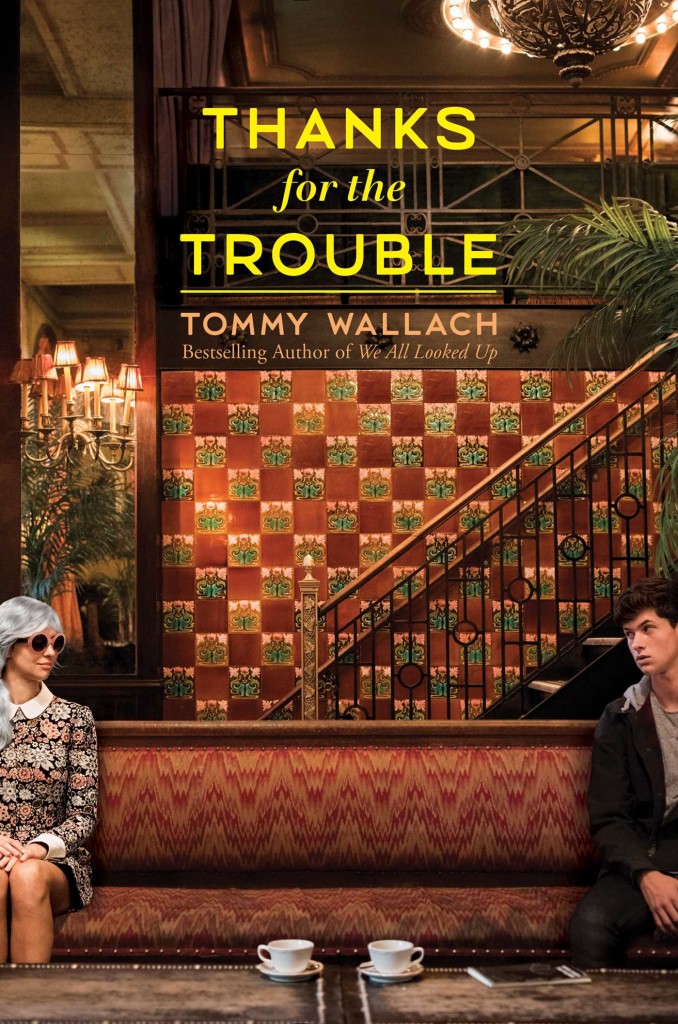 My Book Review Club selection for May is Thanks for the Trouble by Tommy Wallach.  I just happened to enter a Goodreads Giveaway for this book based on some early praise I read, and I was quite delighted to win a copy.
From Amazon:
Parker Santé hasn't spoken a word in five years. While his classmates plan for bright futures, he skips school to hang out in hotels, killing time by watching the guests. But when he meets a silver-haired girl named Zelda Toth, a girl who claims to be quite a bit older than she looks, he'll discover there just might be a few things left worth living for.
From the celebrated author of We All Looked Up comes a unique story of first and last loves.
There were so many elements of this book that I loved, but I want to be careful not to reveal any spoilers, so this review will try to hit the highlights and not dig too deep.
First, my complaint.  Parker has a habit of stealing things.  In fact, that's how he meets Zelda–she leaves her bag behind, he finds a wad of cash in it, and walks off with it. And this isn't an isolated incident–various other shoplifting occurrences are mentioned, but this character flaw is never explained.  He's not portrayed as troublingly poor, and it doesn't seem to fit with the rest of his personality.  I think the meet-cute with Zelda would have been just as effective if it had been his first time stealing.  (A roll of hundred dollar bills would tempt a lot of people…)
Honestly, that was the novel's only shortcoming.  Parker is immediately fascinated–and smitten–with Zelda, as was I.  And when he realizes she is waiting for a phone call, and plans to jump off the Golden Gate Bridge when she gets it, he is determined to make sure that doesn't happen.  Thus, there is a sense of urgency–and mystery–threaded through these pages.  I loved the purpose for the novel (which I can't reveal), the relationship between Zelda and Parker, Parker's original stories–most of them fairy tales, the chess club, particularly Alana, and the humor!  LOVED the humor.
"You say you're tired out with life, right?  Well, I'm going to untire you.  I'm going to make you want to live.

That's a tall order, Parker Santé.

I'm a tall guy.

She laughed, probably because I'm actually not very tall, and then I kissed her, the first time I'd initiated a kiss in my whole life. We kept on kissing for a long time, making everyone else in the Japanese Tea Garden jealous, or at the very least, super uncomfortable."
Thanks for the Trouble deals with death, isolation, loneliness, and um, other things I won't cover here, yet it still manages to stay fun and uplifting.  Highly recommended.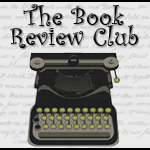 Click icon for more
book review blogs
@Barrie Summy