The Wild Girl ~ BRC
I have been a bad blogger. It's been months since I've posted. Seasons have changed, holidays have come and gone. Books have been read. Convenient, as today is the first-of-the-year get-together of Barrie Summy's Book Review Club, and the book I've chosen to share is The Wild Girl by Kate Forsyth.
I will admit: at the writing of this review, I have not yet finished this book, but I'm close.  As soon as this review is written, I'll be getting back to it.  I'll explain below.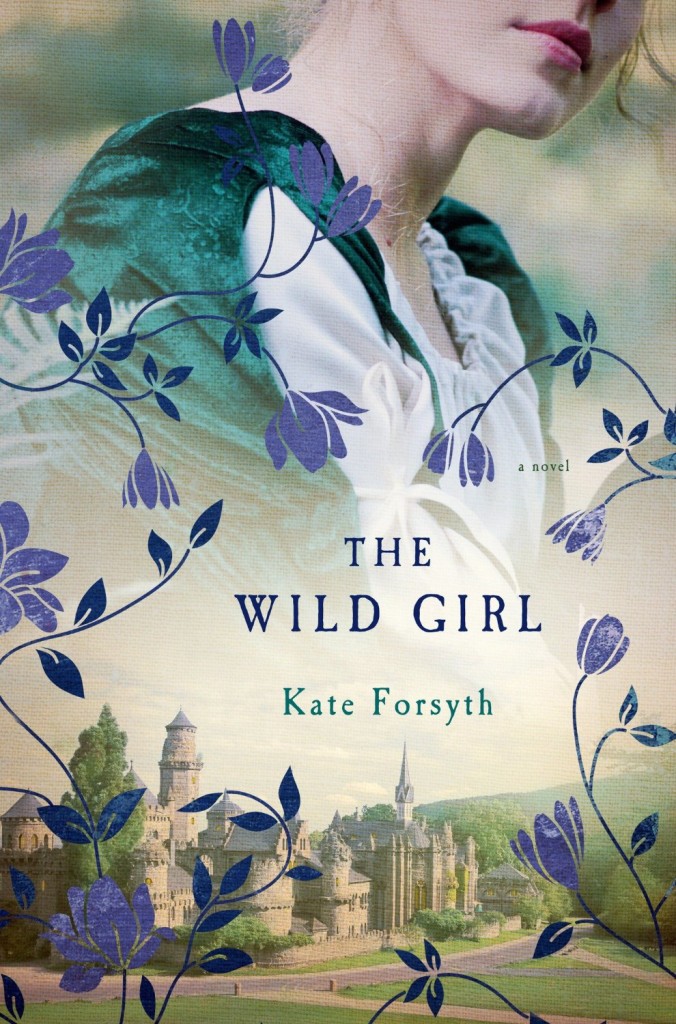 From Amazon:
One of six sisters, Dortchen Wild lives in the small German kingdom of Hesse-Cassel in the early 19th century. She finds herself irresistibly drawn to the boy next door, the handsome but very poor fairy tale scholar Wilhelm Grimm. It is a time of tyranny and terror. Napoleon Bonaparte wants to conquer all of Europe, and Hesse-Cassel is one of the first kingdoms to fall. Forced to live under oppressive French rule, Wilhelm and his brothers quietly rebel by preserving old half-forgotten tales that had once been told by the firesides of houses grand and small over the land.
As Dortchen tells Wilhelm some of the most powerful and compelling stories in what will one day become his and Jacob's famous fairy tale collection, their love blossoms. But Dortchen's father will not give his consent for them to marry and war, death, and poverty also conspire to keep the lovers apart. Yet Dortchen is determined to find a way.
Evocative and richly-detailed, Kate Forsyth's The Wild Girl masterfully captures one young woman's enduring faith in love and the power of storytelling.
When I found this book at the library, I was giddy with excitement to read it.  The true story (mostly) of the Grimm brothers?  The girl who lived beside them and was the source of many of their stories?  Mid-nineteenth century Germany? Fairytales? Romance?  YES, PLEASE!
Merely taken as a diary-like account of Dortchen Wild's life in turn-of-the-19th century Germany is imminently readable.  Add in Dortchen's caring heart, deeply affected by the suffering of friends and family, and her knowledge of the remedies of (and superstitions surrounding) many flowers, plants, and trees, and the book comes alive.  Layer in the joys and sorrows of the Grim and Wild families: Five brothers and one sister and six sisters and one brother, respectively, and lay a pall over it all: Herr Wild, Dortchen's abusive father, and this book is quite fascinating.
I admit, Herr Wild is the reason my reading has slowed.  His unnatural interest in his daughter.  I know what's coming.  It's been hinted at.  And I don't want to read it, imagine it, or consider it.  So, I'm struggling.  I so want to read Dortchen's story–I've been invested since she was seven years old, and at this point in the story she is seventeen.  And I know that before there can be a happy ending–which there will be–I have to push through the dark times.  So I will.  I just haven't done it.
I recommend this book–highly.  To anyone interested in fairytales, Germanic or Napoleonic history, or general historical fiction.  The writing of this book must have been a monumental undertaking, involving considerable research, and it definitely shows.  It's truly excellent.  I just need to power through…
Being that I'm a little fascinated and in love with book covers, I wanted to include two other versions of The Wild Girl here. While I think my favorite cover is the one above that I found at the library, I think the dark tone of the forest cover is spot-on. The other cover seems entirely too whimsical for the novel, although it fits well with Dortchen's lively, sweet personality and her love of stories and nature.
Until next month…
Be sure to click through on the typewriter for some stellar reviews in all sorts of genres!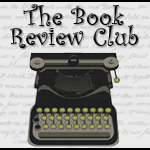 Click icon for more
book review blogs
@Barrie Summy
FCC: I checked this book out from the library, and the Amazon URL above is linked to my Associates account.