Spotless ~ BRC
Today I am reviewing and am reviewed! Time for another round of Book Review Club, and this month, I am reviewing SPOTLESS by Camilla Monk, and our host, Barrie Summy, is reviewing my August 24th release, JUST SAY YES, so be sure to click over to see what she thought. (I know I will be!)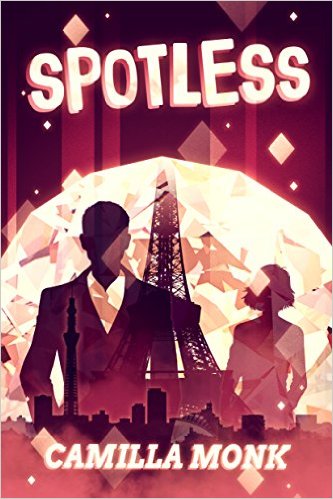 From Amazon:
Island Chaptal—nerdy IT engineer by day, romance novel junkie by night—just walked into her messy New York apartment to find Mr. Right waiting for her. No, wait…Mr. Clean.
A gentleman professional killer with a bad case of OCD and zero tolerance for unsorted laundry, March isn't there to kill her…yet. He wants the diamond her late mother stole for a sinister criminal organization. Island agrees to help him find it, facing the kind of adversaries who dismember first and ask questions later. Good thing she's got March to show her the ropes. And the guns. And the knives.
The buttoned-up Island is soon having a blast racing from Paris to Tokyo following the clues in her mother's will, and for the first time, she's ready to get close to someone. But falling for a hit man may be the very definition of loving dangerously.
Basically, this book has all the thrilling action sequences of a Bond film, all the humor of a caper novel, and plenty of tension-filled romantic scenes.  Which is ironic because this book is also a parody of romance novels.  In fact, each chapter begins with a completely over-the-top snippet from an imaginary (I hope they're imaginary!) romance novel.
Chapter Two:
"'Shouldn't she feel guilty that she was allowing this werewolf to force himself on her?  But he was so perfect and well-muscled! Cindee's body reacted instantly.'  – Gilda Sapphire, Scorching Passion of the Billionaire Werewolf"
(Let me assure you: not all romances are quite so silly and cliched as these snippets.  I may write romance, but I admit, some of the tropes are a little ridiculous and the reactions of some heroines are even more so.)  So I loved the snippets!  All in all, SPOTLESS is smart, and funny, and totally entertaining.  Island's romantic soul is the perfect counterpoint to March's tortured one, and just when you think, maybe, things are getting a little too intense, Monk offers up the perfect catharsis in the form of a hilarious comment or situation.
It was pure escapism and I loved it!  The sequel to this romp, BEATING RUBY, is out in January, and I. CANNOT. WAIT.
Side note:  This book (which I purchased) is published by Montlake Publishing, an Amazon imprint.  Over the summer, I read several books from Thomas and Mercer, another Amazon imprint, that I quite enjoyed.  I recommend both The Detective Lavender Mysteries and the Very English Mysteries.
In other news, there is an Amazon giveaway for a print copy of JUST SAY YES going on right now, if you're interested.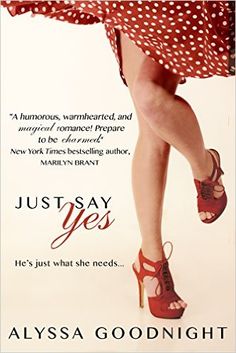 And don't forget to click through to read some amazing reviews posted this month!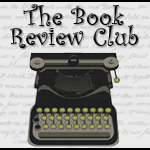 Click icon for more
book review blogs
@Barrie Summy