A Little Kitchen Witchery
I have a book coming out next week!  Seriously, it's been a whirlwind year with this book.  I signed my contract with Entangled Publishing in February, and then for the next three months, there was hardcore editing, with me whipping things into shape on a serious time crush.  The first couple months of summer were relaxing (whew!), and then came August: twenty-five little days left to hype, promote, blog, and everything else in preparation for an August 25th release.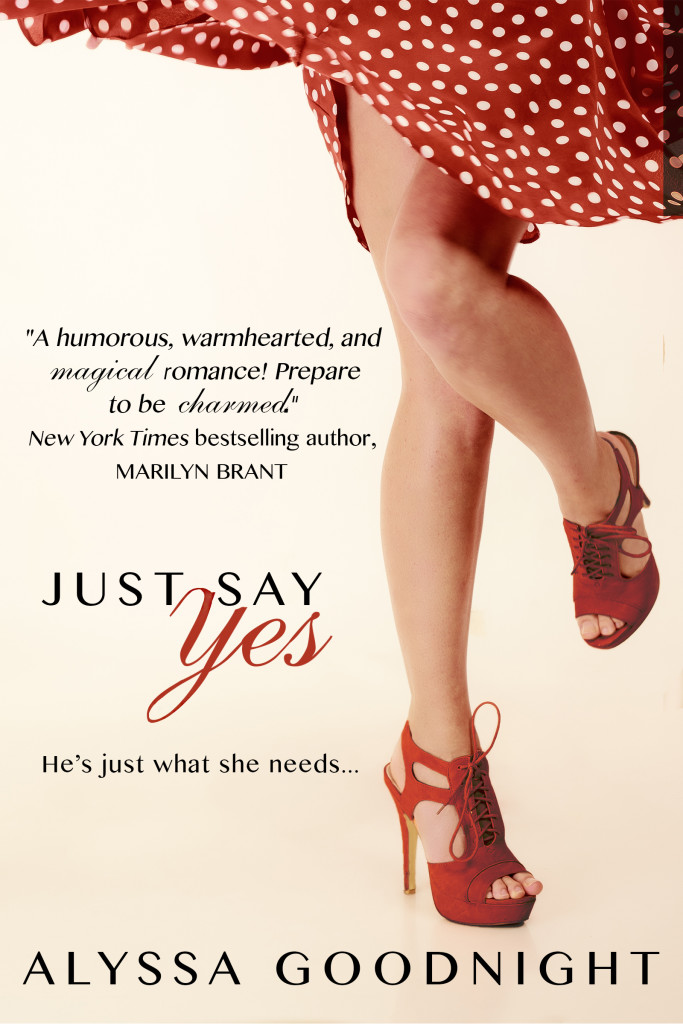 I had that under control, and then the release date got moved up one day to August 24th.  No biggie, right.  I guess, except August 24th is also the FIRST DAY OF SCHOOL.  So, it's been a little crazy.  But I'm excited!  Contract to publication in six months?  I'll take it!  And Entangled has been so great to work with–these people have IDEAS!!
Anyway, back to the book.  It's called JUST SAY YES, and it's a romance (of course!) with a magical twist.  Unlike the sort of magic in AUSTENTATIOUS and AUSTENSIBLY ORDINARY, the magic in his book is dependent on the reader's interpretation of things.  It's not hit-you-over-the-head paranormal magic but more is-it-or-isn't it sort of magic.  One of the characters is a kitchen witch with a new line of small-batch products (see below) and a self-professed match-maker.  She launches a supper club with the explicit intention of pairing people up with the help of food magic.  Beyond that, the heroine, Jade, needs to renovate her 70s kitchen, and the hero, Max, is a contractor.  Convenient, huh?  Classic romance stuff.
Here are the opening lines (just to give you the gist…)  If you want to read a longer excerpt (and have access to all the buy links!), here's the book page on the Entangled website.
Chapter One
Some days, romance needs a little push, a little vote of confidence. For those days, there is chocolate-cherry-blueberry bark. The blueberries will calm your nerves, the cherries will amp up your seductive wiles, and the chocolate means you've scored 
already.
—Witch in the Kitchen, Bark Is Better with Bite
To celebrate my summer release, I'm sharing the recipe for Witch in the Kitchen Chocolate-Cherry-Blueberry Bark.  (It's super easy, and based heavily on this recipe.)
Witch in the Kitchen's Bark is Better with Bite
(Chocolate-Cherry-Blueberry Bark)
Ingredients:
8 oz. dark chocolate (Or, however much you want.  I used a three-bar package of Trader Joe's 72% cacao dark chocolate bars and it made ten 1 1/2″ rounds
dried wild blueberries (I used about 1/8 c.)
dried tart cherries, chopped (I used about 1/8 c.)
Steps:
Roughly chop the chocolate and scrape into a microwave safe dish.  Microwave on high for 30 sec.; remove and stir.  If chocolate is not melted, heat for another 30 sec. and stir.  Press the back of the spoon into any remaining lumps and stir until smooth.  (Microwave for a few additional seconds if needed.)
Spread a sheet of parchment on a tray and scoop the chocolate by tablespoonfuls onto the parchment, swirling each slightly to create uniform shapes. Gently press the dried fruits into the melted chocolate.*
Let set at room temperature or put the tray in the refrigerator to speed up the process.  Then enjoy!
*Alternately, pour the chocolate out over the parchment and sprinkle with cherries and blueberries.  When set, break into manageable pieces.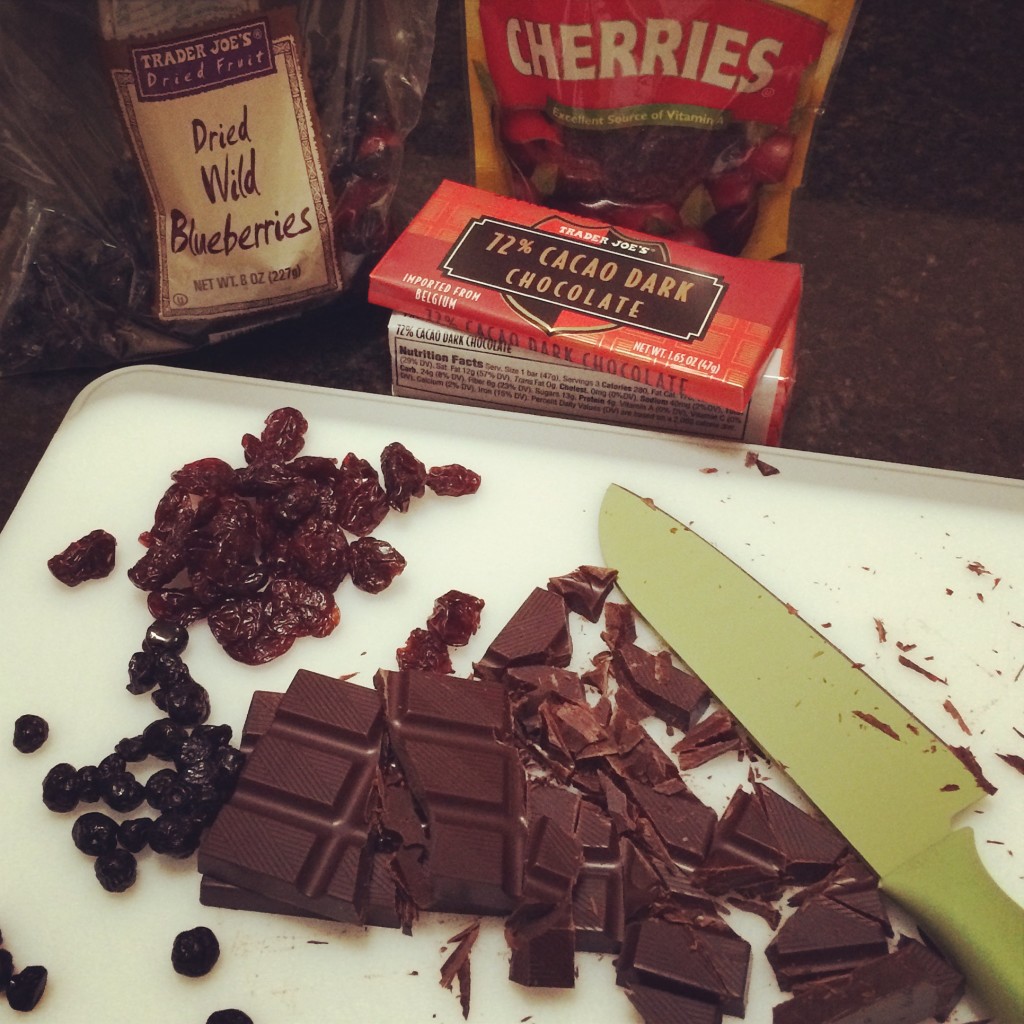 There's a Goodreads giveaway for a print copy of JUST SAY YES going on right now, and it ends August 21st, so get on that!
And here's a fun character interview thing I did with Misty Braden from The Book Rat.