Vango ~ BRC
I came across this month's Book Review Club pick while working in the library at younger son's junior high. I don't let myself linger too long reading the blurbs or staring at the covers of the books I'm processing, but this one caught my eye. It's Vango by Timothee de Fombelle.  I'm also adding a mini review of The Life-Changing Magic of Tidying Up: The Japanese Art of Decluttering and Organizing by Marie Kondo, which at the time I wrote this review, was the number one selling book on Amazon.com!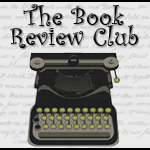 Click icon for more
book review blogs
@Barrie Summy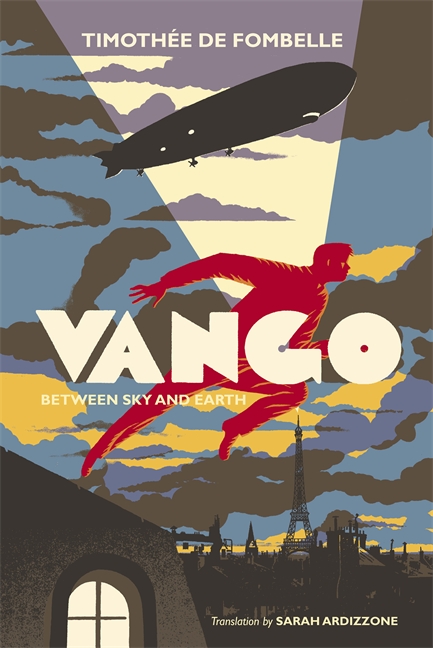 First Vango…
From Amazon:
A breathless adventure from international award winner Timothée de Fombelle charts a desperate search for identity across the vast expanses of Europe.
In a world between wars, a young man on the cusp of taking priestly vows is suddenly made a fugitive. Fleeing the accusations of police who blame him for a murder, as well as more sinister forces with darker intentions, Vango attempts to trace the secrets of his shrouded past and prove his innocence before all is lost. As he crisscrosses the continent via train, boat, and even the Graf Zeppelin airship, his adventures take him from Parisian rooftops to Mediterranean islands to Scottish forests. A mysterious, unforgettable, and romantic protagonist, Vango tells a thrilling story sure to captivate lovers of daring escapades and subversive heroes.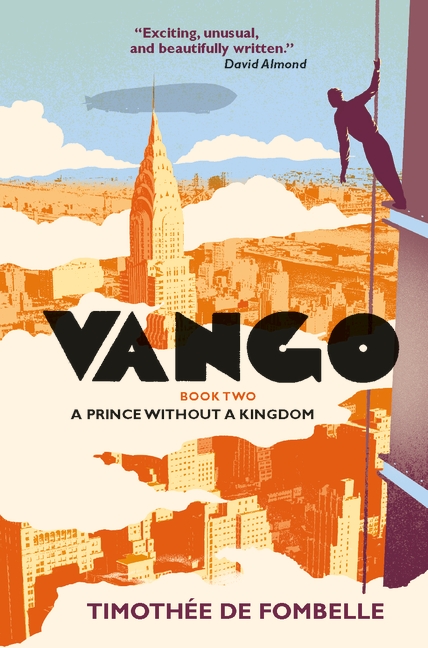 So, what was it about this book that prompted me to go looking for it at my local library?  The color-blocked cover. The time period. The setting. And the mystery.
None of it disappointed.
There is always an urgency running through the stories set in Europe in the years between WWI and WWII, and this one was no exception.  But Vango's mysterious life added a whole other layer.  The reader has no idea who he is or who's chasing him, and the scary part is, Vango doesn't know any more than we do.  He knows his name: Vango Romano, and he knows that he and a woman going only by 'Mademoiselle,' showed up on an island in the Mediterranean Sea when he was a little boy.  The rest of his past is a mystery that Mademoiselle refuses to speak of.
But he's a climber and an adventurer.  He communes with birds, takes risks, makes friends easily, and charms everyone he meets.  But no one knows anything about him.  Which makes him slippery and elusive.  No one can even imagine the cagey cleverness of this boy of fifteen.
But as Vango criss-crosses Europe to elude capture by the police, we gradually begin to get a better picture of his past.  But not a clear one by any means.  I finished the book, but I still feel as if I'm almost completely in the dark.  I know the main characters, but I also don't.  And very little was resolved in the end–in fact, I'm not sure whether a single storyline thread was completely tied up.  But naturally this has me avidly curious about the next book in the series, Vango: A Prince Without a Kingdom.  Luckily, it comes out this week.
I would recommend this book for readers curious about the looming threat of Hitler in 1930's Europe, for those loving a rip-roaring adventure, or an epic saga.  Or anyone who likes their heroes wrapped in a little mystery.  But they'll need patience, and lots of it.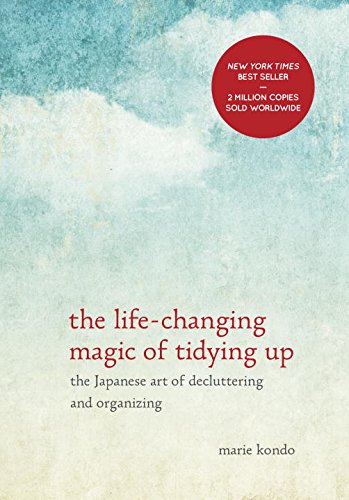 Having recently come to the conclusion that I need to declutter my house and my life, I picked up Marie Kondo's The Life-Changing Magic of Tidying Up:  The Japanese Art of Decluttering and Organizing.  I was hoping for a miracle, and judging by the number of copies of this book being sold, I'm not the only one.
From Amazon:
This #1 New York Times best-selling guide to decluttering your home from Japanese cleaning consultant Marie Kondo takes readers step-by-step through her revolutionary KonMari Method for simplifying, organizing, and storing.
Despite constant efforts to declutter your home, do papers still accumulate like snowdrifts and clothes pile up like a tangled mess of noodles?
Japanese cleaning consultant Marie Kondo takes tidying to a whole new level, promising that if you properly simplify and organize your home once, you'll never have to do it again. Most methods advocate a room-by-room or little-by-little approach, which doom you to pick away at your piles of stuff forever. The KonMari Method, with its revolutionary category-by-category system, leads to lasting results. In fact, none of Kondo's clients have lapsed (and she still has a three-month waiting list). 
With detailed guidance for determining which items in your house "spark joy" (and which don't), this international bestseller featuring Tokyo's newest lifestyle phenomenon will help you clear your clutter and enjoy the unique magic of a tidy home—and the calm, motivated mindset it can inspire.
Okay, so I'm about halfway through this book, and I feel like it could have been written as a pamphlet.  The author has made several good points that I will definitely be taking into consideration when I begin my decluttering, but much of this tiny book is anecdotes from her childhood or past clients.  And much of it doesn't really mesh with my personal way of thinking.  For example, several pages are devoted to explaining how wrong it is to store socks paired up with their tops folded over.  I've been using this very method–with no issues–since I was a kid.  The author suggests that this method doesn't allow the socks to rest and instead, they should be treated with more care and consideration after the hard work they've undergone between your foot and shoe. Ahem.
She is the only author I've seen who thanks her house and personal possessions on the acknowledgement page of her book.
That said, she also recommends pulling out your belongings by category (clothes, books, mementoes, etc.) to sort through them.  She insists that each item be held individually so that you can make an assessment as to whether or not it sparks joy and is something you should keep.  I can see how this sort of emotional involvement could be a particularly effective way to settle on the items to keep and the items to give away.  On the other hand…. Books, she says, "are essentially paper–sheets of paper printed with letters and bound together."  She does not advocate keeping many books–she likes to keep her collection of books to about thirty. (!!)  We clearly do not see eye to eye.
So while I will read to the end and hope to snag a few more pearls of de-cluttering wisdom, I don't think this book will make a magical difference for me.  And the way things are going, I'd guess that had I purchased a copy rather than finding it in my local library, I would have been disappointed in the investment.  Particularly as her guidelines suggest that I would subsequently "discard" it.