The Falconer ~ BRC
Happy Spring! In Texas we've already had 80 degree weather–strawberry picking weather.  And I've already gone strawberry picking.  In fact, it's probably around time for me to go again…  But I digress.  Let's get to it.  On Tuesday there was a tweet in my feed about THE FALCONER by Elizabeth May being on sale for $1.99 (ebook).  I loved the cover and was intrigued by the storyline, so I bought it.  No regrets.  Well, maybe one little one.  But I'll get to that.  As of the writing of this review, it is still on sale, so go grab it up!  Read on, and I'll tell you why you should.
From Amazon:
Edinburgh, 1844. Beautiful Aileana Kameron only looks the part of an aristocratic young lady. In fact, she's spent the year since her mother died developing her ability to sense the presence of Sithichean, a faery race bent on slaughtering humans. She has a secret mission: to destroy the faery who murdered her mother. But when she learns she's a Falconer, the last in a line of female warriors and the sole hope of preventing a powerful faery population from massacring all of humanity, her quest for revenge gets a whole lot more complicated. The first volume of a trilogy from an exciting new voice in young adult fantasy, this electrifying thriller blends romance and action with steampunk technology and Scottish lore in a deliciously addictive read.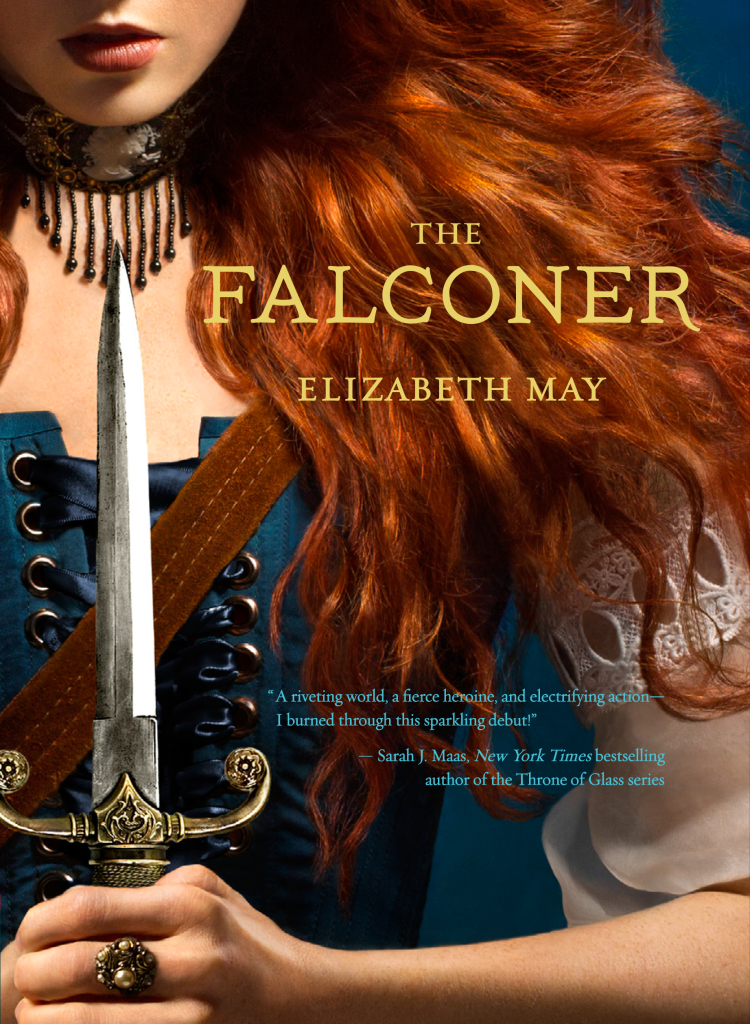 One year ago, Aileana was dreaming about balls, and dresses, and the man she might marry.  Then she saw her mother murdered by a faery.  Since then, she's been training to fight and kill faeries who willfully murder every night in Edinburgh–training with a faery who has vowed never again to kill humans.  In her spare time, she invents new weapons to arm herself in the fight.  They incorporate arrows, fire, explosives…whatever it takes, and the inventions are seriously half the fun of this book.  Aileana is a fascinating character: driven, broken, self-possessed, cunning, guilt-ridden…and when we meet her, she's already thoroughly entrenched in this unbelievable life.  There's also a charming, funny little pixie living in her dressing room.
After all this is established, and it's clear she's settled into her crazy life, the hits start coming and don't let up.  She discovers she's a Falconer–the last of her kind–ideally suited to fight against the faeries and surprise! that the seal that has locked the faery population beneath Edinburgh is about to break and she's the only one who can fix it.  Then there's the pesky little problem of her father requiring her to marry.  And the fact that she's falling in love with the faery who's trained her…  Not to mention a whole bunch of other things that I won't mention here, because they're kind of spoilery.  Believe me, it's intense.
I loved Aileana, but there were times I thought her language didn't totally gel with my expectations for a young lady living in 1844 Edinburgh.  Still, that was a minor flaw.  The book did require a little suspension of belief–it read like an action/adventure movie might play out–but honestly, I didn't care.  And then there was that ending.  Let's just say that it was good, but it wasn't nearly enough.  It's a serious cliffhanger, and I don't even know when the next book is coming out!!
So.  While I recommend this book–highly–I'd maybe suggest waiting to read it until number 2 is visible on the horizon.  I think it might be available in the UK, but I'm not sure when the US release date might be.  I'll definitely be waiting.
Now click through on the typewriter for more reviews!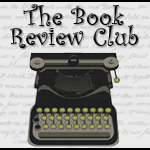 Click icon for more
book review blogs
@Barrie Summy