Daughter of Smoke and Bone ~ BRC
February has completely snuck up on me, and I'm getting this review in right before the deadline for Barrie Summy's first-Wednesday-of-the-month Book Review Club.  So it'll be quick and dirty and straight to the point.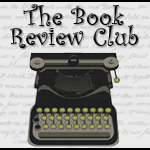 Click icon for more
book review blogs
@Barrie Summy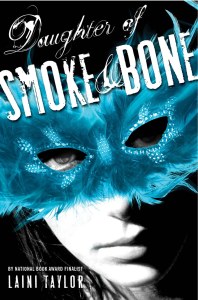 This month's review is for DAUGHTER OF SMOKE AND BONE by Laini Taylor.  I know, I know, I'm sort of late to the game on this one–it was kind of a sensation back in 2011…
YALSA Top Ten Best Fiction for Young Adults
A New York Times Notable Children's Book of the Year
A Publishers Weekly Best Book of the Year
A School Library Journal Best Book of the Year
A Kirkus Reviews Best Teen Book of the Year
A Junior Library Guild Selection of the Year
But, I don't read fantasy, the Harry Potter books being a notable exception.
It was actually this passage, from a post on a different book, by fellow BRC reviewer Sarah Laurence that encouraged me to give Ms. Taylor a try.
"The Girl Who Woke the Dreamer" is a gorgeous, lyrical fairy tale. I loved the original voice, the lush imagery and the feminist message. Now I understand why everyone is talking about Laini Taylor. I don't usually read fantasy, but I might make an exception for her." "
I decided to make an exception myself.  I downloaded the sample of DSB to my Kindle and was immediately drawn in–entranced even–by Ms. Taylor's writing.
From Amazon:
Around the world, black handprints are appearing on doorways, scorched there by winged strangers who have crept through a slit in the sky.
In a dark and dusty shop, a devil's supply of human teeth grown dangerously low.
And in the tangled lanes of Prague, a young art student is about to be caught up in a brutal otherwordly war.
Meet Karou. She fills her sketchbooks with monsters that may or may not be real; she's prone to disappearing on mysterious "errands"; she speaks many languages–not all of them human; and her bright blue hair actually grows out of her head that color. Who is she? That is the question that haunts her, and she's about to find out.
When one of the strangers–beautiful, haunted Akiva–fixes his fire-colored eyes on her in an alley in Marrakesh, the result is blood and starlight, secrets unveiled, and a star-crossed love whose roots drink deep of a violent past. But will Karou live to regret learning the truth about herself?
I loved the colorful (um, maybe 'slightly scandalous' is a better description) Czech beginning, the carefully woven mysteries involving Karou's background and ability, the fascinating, imaginative storyline, and the underlying urgency that coursed through the book.  And all of those things would be PLENTY to have me loving it.  But more than that, it was the words, the phrasing, the imagery–it was beautiful!  I was simultaneously wowed by the story and amazed by the writing.  I find myself wanting to get my hands on everything Ms. Taylor as written, and I have no doubt I will be eagerly awaiting whatever she might have in store next.
This book was epic in every possible way.
(So thanks, Sarah!)