The Glass Sentence ~ BRC
Well, Christmas and New Year's have come and gone, almost in a blur, and it's time again for another get-together of Barrie Summy's Book Review Club. I haven't read much over the past month, and the books I have read have been either ones I don't care to review or books that follow in a series I've reviewed for BRC in the past. So…my 12YO son has agreed to write a brief review for me on a book he just finished and termed, "awesome." It is The Glass Sentence by S.E. Grove. I might, in fact, have been reviewing this book myself if he hadn't stolen it from me forty pages in, with the justification that he reads faster. So basically, he brought this task on himself.
But, in an effort to make it a little easier for him (he has, after all, gone back to school), I'm pulling the summary from Amazon so he just has to craft his opinions into a few pithy paragraphs:
A New York Times Best Seller
An Indiebound Best Seller
A Kids' Next Top Ten Book
A Summer/Fall 2014 Indies Introduce New Voices Selection 
A Junior Library Guild Selection
One of Publishers Weekly's Best Summer Reads
She has only seen the world through maps. She had no idea they were so dangerous.
Boston, 1891. Sophia Tims comes from a family of explorers and cartologers who, for generations, have been traveling and mapping the New World—a world changed by the Great Disruption of 1799, when all the continents were flung into different time periods. Eight years ago, her parents left her with her uncle Shadrack, the foremost cartologer in Boston, and went on an urgent mission. They never returned. Life with her brilliant, absent-minded, adored uncle has taught Sophia to take care of herself.
Then Shadrack is kidnapped. And Sophia, who has rarely been outside of Boston, is the only one who can search for him. Together with Theo, a refugee from the West, she travels over rough terrain and uncharted ocean, encounters pirates and traders, and relies on a combination of Shadrack's maps, common sense, and her own slantwise powers of observation. But even as Sophia and Theo try to save Shadrack's life, they are in danger of losing their own.
The Glass Sentence plunges readers into a time and place they will not want to leave, and introduces them to a heroine and hero they will take to their hearts. It is a remarkable debut.
Sounds fascinating, doesn't it??
12YO's (somewhat quirky) Review:
Greetings from Antarctica!
The Glass Sentence is a wonderful book you can read throughout the ages! (Good pun, if you ask me, but you'll have to read the book to understand!) It is about a girl, whose parents go exploring and never return. She goes to live with her uncle, who is mysteriously kidnapped. She and a friend try to track his captors. What happens next? Well, you'll have to read to find out!
I liked the book, because of the characters, and the theme of the book. Cartography is amazing, and I loved the maps and explanations of the maps. Overall great book.
Also, The characters were delightful because of their character. The right balance of unsettlement and pleasure really made the characters. The theme was great because of the "we have to save the world" classic, and a twist of why.
Me again with a side note: The image on the left shows the parchment-like cover overlay shielding the actual cover (on right) from view.  Very threatening and mysterious, isn't it?  I love it!  I also admit to poring over the New World maps printed on the beginning pages of the book.  Actually, now that the 12YO has finished, I can't wait to get back to this book!
Click the typewriter for more reviews, and I hope to get back to reviewing myself next month!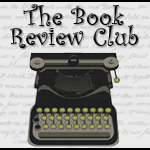 Click icon for more
book review blogs
@Barrie Summy