Book Review Club ~ A Snicker of Magic
Back again to share a truly stellar book that I just want to brag on (even though I have no connection to this book or the author)  It's  A Snicker of Magic by Natalie Lloyd.  I don't read a lot of middle grade books, and my kids are mostly getting too old for them, but I did love Three Times Lucky… Not to mention its sequel…  And I heard so much glowing praise for this book that I just had to see for myself whether it was well deserved.
Well, it was.  Now let me try to convince you…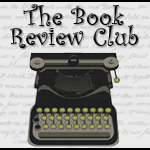 Click icon for more
book review blogs
@Barrie Summy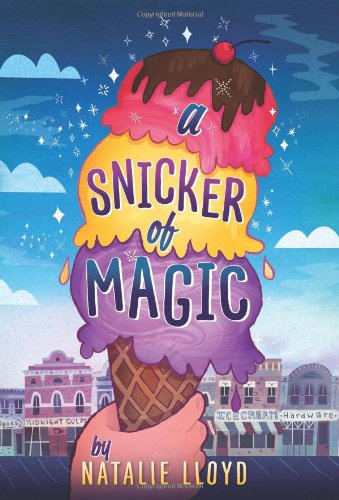 From Amazon:
Introducing an extraordinary new voice—a magical debut that will make your skin tingle, your eyes glisten . . .and your heart sing.
Midnight Gulch used to be a magical place, a town where people could sing up thunderstorms and dance up sunflowers. But that was long ago, before a curse drove the magic away. Twelve-year-old Felicity knows all about things like that; her nomadic mother is cursed with a wandering heart.
But when she arrives in Midnight Gulch, Felicity thinks her luck's about to change. A "word collector," Felicity sees words everywhere—shining above strangers, tucked into church eves, and tangled up her dog's floppy ears—but Midnight Gulch is the first place she's ever seen the word "home." And then there's Jonah, a mysterious, spiky-haired do-gooder who shimmers with words Felicity's never seen before, words that make Felicity's heart beat a little faster.
Felicity wants to stay in Midnight Gulch more than anything, but first, she'll need to figure out how to bring back the magic, breaking the spell that's been cast over the town . . . and her mother's broken heart.
It received starred reviews from Publisher's Weekly, Kirkus, and School Library Journal, and, what the heck, from me too!
It's charming and whimsical, with all the trademarks of a great story.  A magical town?  Check!  A quirky, never-say-die, lovable main character? Check!  A trusty sweetheart of a sidekick? Check!  A twisted, mysterious history? Check!  A desperate, important task? Check!  Crazy ice cream flavors?  Check, double check!  (You get the idea.)
And there are so many words–so many wonderful words–scattered everywhere throughout this book!  Because Felicity Juniper Pickle is a word collector.  And not only that, she can actually *see* words hovering, swimming, swooshing around people.  Words they're thinking, words they're feeling, words that describe them.  And she collects her favorites in a little blue book.  Talk about a lovable quirk!
Felicity's perspective is just, quite simply, wonderful.  It's factofabulous, to use a word from the book.
"The letters were made of melted sunshine.  They dripped down the window glass, warm and tingly against our faces.  Believe is a powerful word to see and to say.  But that morning, I felt it.  And feeling it was the best of all.  I knew something wonderful was about to happen to me.  I didn't know what, or why, or how.  But I believed."
"The base of the sky was turning orange and pale pink.  I figure that was the sun's way of yawning and stretching before it puts its hands on the hills and pushes on up into the sky."
So much goodness!  You need to experience it for yourself.  Read it, read it, read it!