Book Review Club: The Haunting of Maddy Clare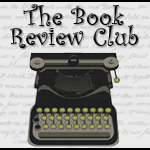 Click icon for more book review blogs @Barrie Summy
After a month-long hiatus (read, I was super busy), I'm back with this month's Book Review Club and a review of THE HAUNTING OF MADDY CLARE by Simone St. James.  Normally I would never have picked this book up.  In fact, I only stumbled across it because it is a 2013 Rita winner.  The Ritas are given out by Romance Writers of America for excellence in romantic fiction.  THE HAUNTING OF MADDY CLARE not only won the Rita for Best Novel with Strong Romantic Elements, it also won Best First Book.  It also apparently won the Arthur Ellis Award from the Crime Writers of Canada.  (Something I learned during the course of writing this review.) Being naturally curious about good books, I decided to give it a try, even though I don't particularly like scary.
Luckily, it wasn't too scary.  It was just the right amount of scary.
From the back cover: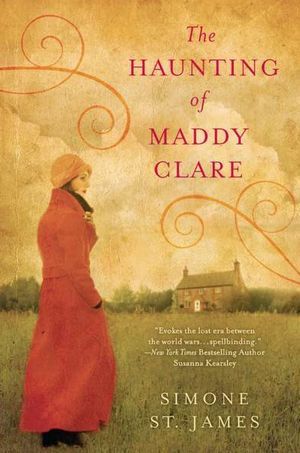 In 1920s England, a young woman of limited means and even less experience confronts the ghost of a mysterious serving maid…
Sarah Piper's lonely, threadbare existence changes when her temporary agency sends her to assist a ghost hunter. Alistair Gellis–rich, handsome, scarred by World War I, and obsessed with ghosts–has been summoned to investigate the spirit of nineteen-year-old maid Maddy Clare, who is said to haunt the barn where she committed suicide.

Maddy hated men in life, and she will not speak to them in death. But Sarah is unprepared to go alone into a haunted barn looking for the truth. She's even less prepared for the arrival of Alistair's associate, rough, unsettling Matthew Ryder, also a veteran of the trenches, whose scars go deeper than Sarah can reach.
Soon, Sarah is caught up in a desperate struggle. For Maddy's ghost is no hoax–she's real, she's angry, and she has powers that defy all reason. Can Sarah and Matthew discover who Maddy was, where she came from, and what is driving her desire for vengeance…before she destroys them all?
SCARE FACTOR: I read the preview on my Kindle while my husband was out of town and then did my best to put off reading the rest of the book until he got home.  Couldn't do it.  I plunged ahead, and despite some night reading, I didn't freak out or have a single nightmare.  Take it for what it's worth.
ROMANCE FACTOR:  I would not classify this novel as a romance, but there was a romance.  At first it was about as awkward as any I've ever read, and I've read plenty, but eventually, it resolved itself into a sweet, steamy, solid relationship.
MYSTERY FACTOR:  I am not an armchair sleuth.  I'm completely happy to let a mystery unfold without any help from me.  Even when I do try to guess at things, I'm not particularly good at it.  So, the fact that I was able to predict a good bit of what was going on in this story before it happened is interesting.  It didn't lessen my enjoyment one bit.  Just thought I'd mention it.
OVERALL:  It kept me riveted.  Pairing a naive young woman from a temp agency with a couple of fearless ghost hunters worked very well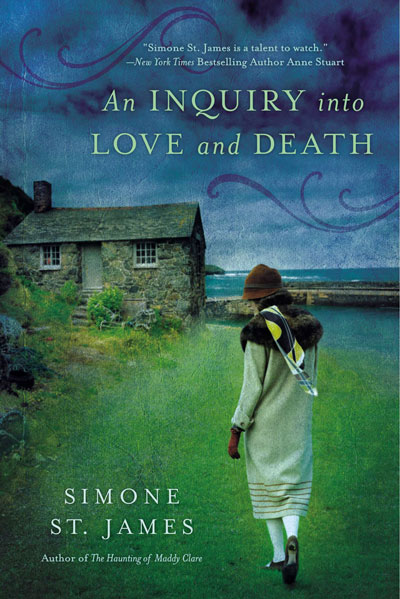 and added to the novel's tension and uncertainty.  The longterm effects of WWI further contributed to the stark loneliness of the setting, even though the war had ended several years prior.  All of the characters were well-drawn and interesting, particularly Sarah Piper, whose courage in the face of terror, shock, grief, and even madness, was magnificent.  And then there was the ghost of Maddy Clare.
I think what made her truly terrifying was her unpredictability.  Her reaction to the ghost hunters and everyone around her changed with each encounter, getting progressively more and more intense.  Her ability to reach beyond the grave was truly frightening and made for a gripping read.
The conclusion was well done, and like a romance novel, it ended with the relationship in a good place.  I can see why this novel has won some awards!  I've already purchased Ms. St. James' next book: AN INQUIRY INTO LOVE AND DEATH, and honestly, I can't wait!
For more great reviews, click on the typewriter above to visit Barrie Summy's blog, where you'll find a whole list of them.