Book Review Club: The Theory of Everything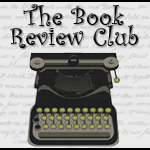 Click icon for more book review blogs @Barrie Summy
After taking the summer off, Barrie Summy's Book Review Club is back on track with winning reviews the first Wednesday of every month.   And this, my friends, is the first Wednesday of September.  Here in Texas we may have gone back to school, but temperatures are still in the high 90's (and likely will be for at least another month–maybe two) and the mosquitoes are quite horrible.
Before I get started with this month's review, I have a little opportunity for you:
If you haven't yet read
AUSTENTATIOUS
, there is a copy up for grabs through Friday (Sept 7th), over at
The Book Rat
.  You can choose either the paperback or audiobook version.  She also has a review up, as well as a character interview, so it's definitely one stop shopping.
Now, on to this month's review of 
THE THEORY OF EVERYTHING
 by Kari Luna.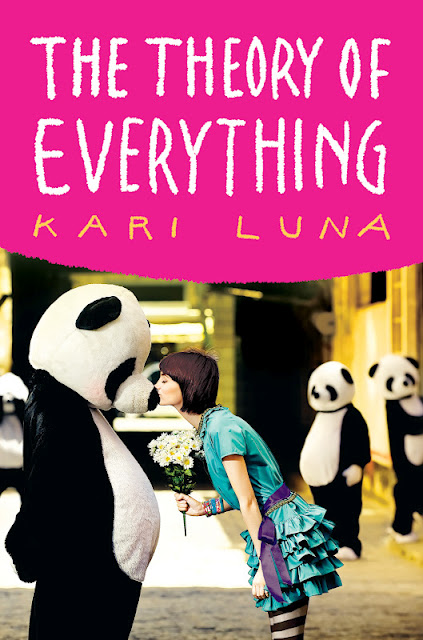 It was the quirkiness that sold me on this book.  First the cover–a girl kissing a giant panda with two other pandas looking on?–curiosity piqued!
Then the blurb:
Can a broken heart really break you?  Is string theory the answer to everything?  When your life is spinning out of control, can love keep you grounded?
Sophie Sophia is obsessed with music from the eighties. She also sees marching band pandas, plays guitar with The Cure and has an eccentric physicist father who vanishes for days and sees things other people don't see. But when he disappears for good – and she moves from Brooklyn to Illinois – things take a turn for the weird. Sophie starts seeing things, just like her dad.
Guided by Walt, her giant shaman panda, Finny, her best friend/boy genius and Drew, a Kerouac-loving bookworm, Sophie decides to find her father and figure out her visions, once and for all. Armed with her trusty Walkman and friends, she travels back to where it all began – New York City and NYU's physics department. As she discovers more about her Dad's research on string theory, alternate universes and her father, himself, Sophie opens her eyes – and her heart – to the world's infinite possibilities.
Physics?  Pandas? Mix tapes? A boy best friend & a high school crush?  Must download now!!
So I did.  And I wasn't disappointed.  This wasn't like any other novel I've ever read.  Pretty sure.
In a nutshell, Sophie Sophia has been floundering since her dad left and she moved away with her mom.  Partly because she misses him–a lot–and partly because she has episodes.  Episodes where she chats with giant pandas or performs on stage with The Cure.  These episodes often result in her making a fool of herself in front of the rest of the world, and they always result in souvenirs.  Taking physics in a new school, Sophie makes a new friend and tells him her secret.  Together they decide to try to discover what's causing Sophie's episodes and what's happened to her dad before her mom insists that she see a psychiatrist.
Sounds pretty darn interesting, doesn't it?  Well, it was!  It was wildly creative and fun and sweet and kooky.  But it was also serious.  Sophie is  really desperate to know what's going on in her head and whether she's a little bit crazy.  Her dad is gone, and her relationship with her mom is fractured, but she's found a best friend who's willing to help her figure things out and even a boy who might just be interested…
This book is about real life and mind-boggling possibilities, and the overlap between them.  Aren't you curious??