Book Review Club *March 2013*
It has clearly been too long since I've blogged! My last post was a Book Review Club post from a MONTH ago!!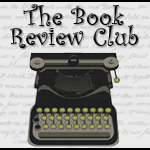 Click icon for more
book review blogs
@Barrie Summy
Whew, well, clearly I need to make these Book Review Club posts count because who knows when I might be posting again. I've been writing, and I'm kinda on a roll, so every time I consider blogging, I think…maybe I should keep the writing up. And I do. And I have, so…sorry. But today, you will forgive me, because today I have a stellar book to blog about!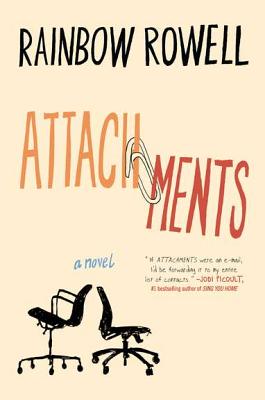 Today, I'm reviewing Attachments: A Novel by Rainbow Rowell.
A summary from Amazon:
"Beth Fremont and Jennifer Scribner-Snyder know that somebody is monitoring their work e-mail. (Everybody in the newsroom knows. It's company policy.) But they can't quite bring themselves to take it seriously. They go on sending each other endless and endlessly hilarious e-mails, discussing every aspect of their personal lives.

Meanwhile, Lincoln O'Neill can't believe this is his job now- reading other people's e-mail. When he applied to be "internet security officer," he pictured himself building firewalls and crushing hackers- not writing up a report every time a sports reporter forwards a dirty joke.

When Lincoln comes across Beth's and Jennifer's messages, he knows he should turn them in. But he can't help being entertained-and captivated-by their stories.

By the time Lincoln realizes he's falling for Beth, it's way too late to introduce himself.
What would he say . . . ?"
Oh, how I loved this book.  So. Very. Much.  To keep from getting too wordy and gushy, I"m going to go with a list to explain why.
Things I Loved About This Book
1.  The Blurb!  This blurb has potential written all over it for anyone who loves a really good romance.  (I personally love a really good romance.)  You can almost feel the cringe-worthiness of the final confrontation from the back of the book summary. (And it TOTALLY lives up!)
2.  It's written from the point of view of the guy, not too common in a romance.  And this guy is nerdy and funny and cute and really, really nice (which is always a pleasure to read).  I was rooting for him the whole way through!
3.  The emails between Beth and Jennifer are both touching and hilarious.  It might be a tad far-fetched to believe these two are writing back-and-forth emails at the frequency the book would have you believe, particularly during work hours, but this was 1999–email was a novelty.  Maybe 20-30 emails a day to the same person could be justified.  It felt like they were text messaging via the computer system.
4.  The setting. 1999?  Y2K?  Remember the freak-outs about computer systems going crazy?  Good times.  There are plenty of other pop culture references from back then too.
5.  The supporting cast.  From the overbearing mother, to the first serious girlfriend, to the Dungeons and Dragons players, they were really the icing on the cake. (I did not much care for Justin. Just sayin'.)
6.  The plot twists:  Were they going to get together?  Was another girl going to waltz in and win the prize?  Were things going to work out?  Was this going to be a sad book–PLEASE NO!!  I was seriously guessing until almost the end.
6.  The biggie:  the Romance.  This romance was so sweet and unique, so fragile but solid, so quirky and funny, that it blew me away.  I read wanting to get to the end and not wanting it to end.  I want to read it all over again, and I want to read more from Rainbow Rowell.
I LOVED it.