Book Review Club ~ November 2012
November?? Gak!  I keep seeing signs counting down the days till Christmas, and I want to yelp, "Wait!  Stop!"  But it's coming, right along with the crazy schedule demands, frenzy of shopping and cooking, and–hopefully–the cooler weather.  I think it was 86 degrees here yesterday!  Anyway, my point is, that it's the first week end November, and so, of course, this post is my contribution to Barrie Summy's Book Review Club!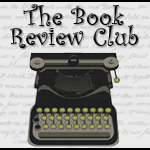 Click icon for more
book review blogs
@Barrie Summy
This month I am reviewing Maggie Hope Mysteries, written by the lovely Susan Elia MacNeal.  I have read two already, and cannot wait for number three, which is scheduled to be released in May of next year.  I adore these covers…
The first book in the series is Mr. Churchill's Secretary.  Here's the blurb from Amazon:
London, 1940. Winston Churchill has just been sworn in, war rages across the Channel, and the threat of a Blitz looms larger by the day. But none of this deters Maggie Hope. She graduated at the top of her college class and possesses all the skills of the finest minds in British intelligence, but her gender qualifies her only to be the newest typist at No. 10 Downing Street. Her indefatigable spirit and remarkable gifts for codebreaking, though, rival those of even the highest men in government, and Maggie finds that working for the prime minister affords her a level of clearance she could never have imagined—and opportunities she will not let pass. In troubled, deadly times, with air-raid sirens sending multitudes underground, access to the War Rooms also exposes Maggie to the machinations of a menacing faction determined to do whatever it takes to change the course of history.
Ensnared in a web of spies, murder, and intrigue, Maggie must work quickly to balance her duty to King and Country with her chances for survival. And when she unravels a mystery that points toward her own family's hidden secrets, she'll discover that her quick wits are all that stand between an assassin's murderous plan and Churchill himself.
In this daring debut, Susan Elia MacNeal blends meticulous research on the era, psychological insight into Winston Churchill, and the creation of a riveting main character,  Maggie Hope, into a spectacularly crafted novel.
I LOVED this book.
I loved that Maggie is a graduate student in math, with a head for code-breaking and logical thinking.
I loved that there are secrets surrounding Maggie's parents.
I loved that Winston Churchill is a major character in the book and that there are plenty of historically accurate details.
I loved the insight into the lives of Londoners during WWII: their industriousness, their optimism, their stiff upper lips, and their sense of humor.
I loved that you never know who to trust…who might be a spy or simply a traitor.  I was tense for most of the reading of this book!
And most of all, I love that the vibrant, irrepressible Maggie is back in Princess Elizabeth's Spy.  And that she will be back again in His Majesty's Hope and an as-yet-untitled fourth novel from Susan Elia MacNeal!
Looking for an intelligent, historical action/adventure/mystery/thriller?  Then this is the series for you!