Book Review Club ~ October 2012
After a several month hiatus, I am delighted to be back, participating in Barrie Summy's monthly (mostly) Book Review Club.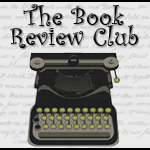 Click icon for more
book review blogs
@Barrie Summy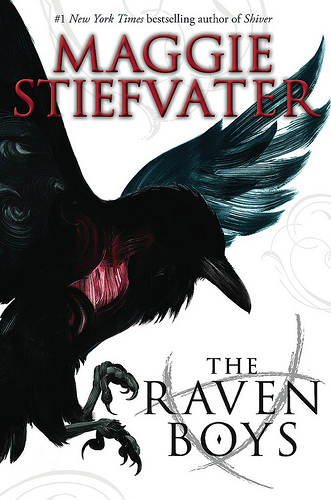 For this month's pick, I chose the first book in a new series from an award-winning, best-selling author whose books had yet to cross my path.  I chose THE RAVEN BOYS by Maggie Stiefvater, book one in the Raven Cycle series, and now I am hooked.
From Amazon:
It is freezing in the churchyard, even before the dead arrive. Every year, Blue Sargent stands next to her clairvoyant mother as the soon-to-be dead walk past. Blue herself never sees them-not until this year, when a boy emerges from the dark and speaks directly to her. His name is Gansey, and Blue soon discovers that he is a rich student at Aglionby, the local private school. Blue has a policy of staying away from Aglionby boys. Known as Raven Boys, they can only mean trouble. But Blue is drawn to Gansey, in a way she can't entirely explain. He has it all-family money, good looks, devoted friends-but he's looking for much more than that. He is on a quest that has encompassed three other Raven Boys.
From me:
I can definitely see the appeal of Maggie Stiefvater.  The premise of this story alone was enough to prompt a Kindle impulse buy, which is pretty rare for me.  I read a sample and by the end of the first chapter, I was completely hooked.  The storyline is pretty outlandish (no spoilers!), but the characters make it seem plausible.  They are immersed in their 'quest,' and they carry you along in their wake, making discoveries, connections, and often mistakes.  They feel utterly genuine.  Blue has a romantic interest–you know I love that!–but to me it's really more of a triangle.  I feel like things could change direction for her in the space of an afternoon.  And I will admit it–I hope they do!  She may not be feeling any romantic tension yet, but I was!
There is an underlying thread of danger, of suspense, of creepiness, and there are surprises.  The story could have been heavy and oppressive, but Ms. Stiefvater achieved the perfect balance of light and dark.  The humor between the characters set off the threatening tone of the novel perfectly.  I knew when I bought the book that this was the first in the series, and I wondered what would be resolved in this novel.  Intriguingly enough, almost nothing was, and yet, I felt that it was a very strong start to the series.  I admit, the last line floored me and had me urgent to read book 2.
I'm tempted to seek out Maggie Stiefvater's other novels, despite not being a huge fan of traditional paranormal or fantasy novels.  Her voice is captivating.  Strongly recommended!