COVER REVEAL & GIVEAWAY!
I've been waiting weeks to reveal the cover for my January 2013 release, and finally I have been given permission.  So, may I present AUSTENSIBLY ORDINARY.  Its release date is January 29, 2013, which is exactly two hundred years and ONE DAY after the publication of Pride & Prejudice!!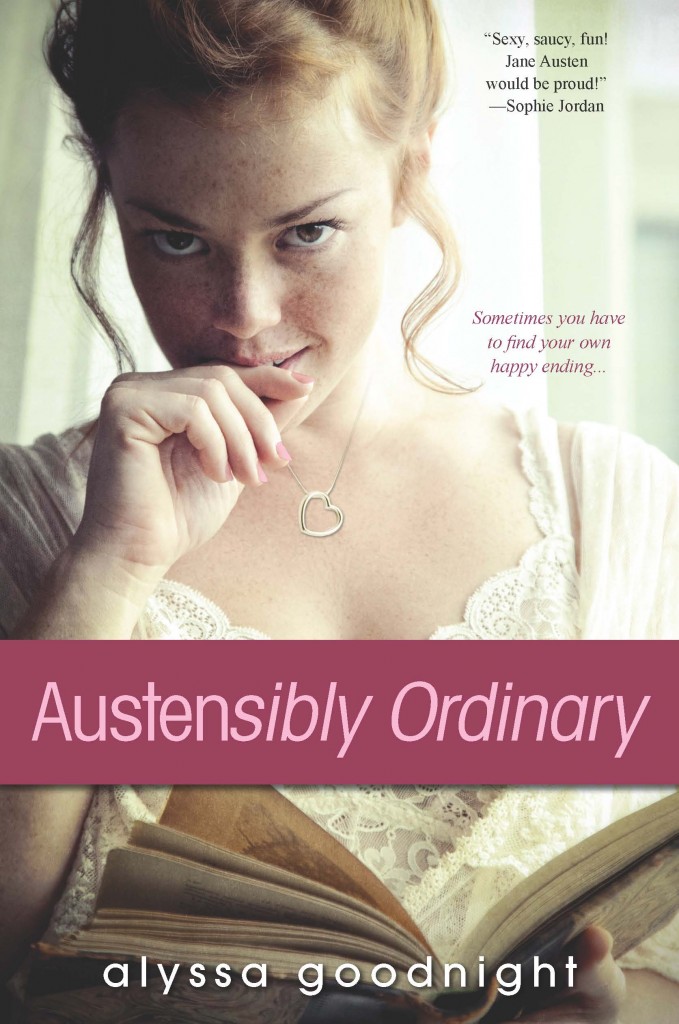 So? What do you think? I think it pairs well with AUSTENTATIOUS, and I love the colors!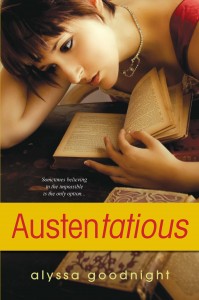 The cover model definitely looks up to something! And I am THRILLED to have that quote from Sophie Jordan, whom Kensington clearly thinks is well-known enough as to make credentials superfluous. I hope so!
I don't have galleys to give away yet, but I'm holding a giveaway anyway!
There is more than one way to enter (of course).
1. Leave me a comment here on the blog, letting me know what you think.
2. Post this giveaway to your Facebook page.
3. Post this giveaway to Twitter:  I just saw the cover of  AUSTENSIBLY ORDINARY and entered @a_goodnight's galley giveaway! http://bitly.com/KEs8yu
4. Pin the cover of AUSTENSIBLY ORDINARY onto one of your Pinterest boards.
5. Share the cover or post the giveaway on your blog.
Each effort is worth one entry. If you're the random winner drawn on July 4th, I will ship you out a galley as soon as I have them in my hot little hands.
And book bloggers: if you're interested in receiving a galley for review, please let me know!