Book Review Club ~ June 2012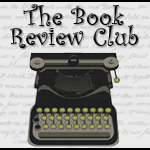 Click icon for more
book review blogs
@Barrie Summy
For this month's Book Review Club, I couldn't pick just one book, so I'm offering up recommendations for two really stellar novels. It's June–the start of summer–I'm sure you'll have plenty of time at the beach…or the pool…or the lake to kick back with a page-turner and escape to another time…
I read the following two books back-to-back, with very little time on my hands.  I squeezed in every opportunity to escape to another century, a rougher, more dangerous time, and I loved every single minute!  The books?  GRAVE MERCY by R.L. LaFevers (whose Theodosia Throckmorton series I also love) and SCARLET by A.C. Gaughen.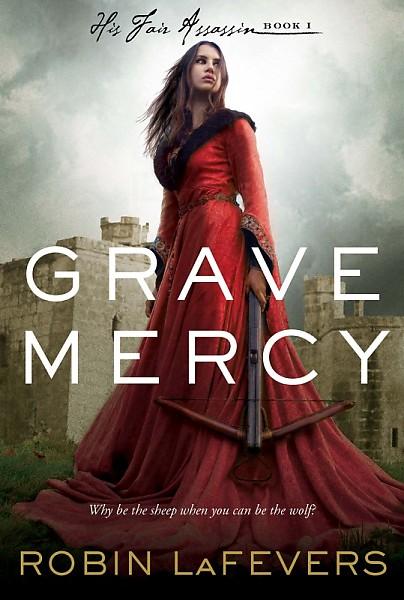 The summary for GRAVE MERCY, from Amazon:
Seventeen-year-old Ismae escapes from the brutality of an arranged marriage into the sanctuary of the convent of St. Mortain, where the sisters still serve the gods of old. Here she learns that the god of Death Himself has blessed her with dangerous gifts—and a violent destiny. If she chooses to stay at the convent, she will be trained as an assassin and serve as a handmaiden to Death. To claim her new life, she must destroy the lives of others.      Ismae's most important assignment takes her straight into the high court of Brittany—where she finds herself woefully under prepared—not only for the deadly games of intrigue and treason, but for the impossible choices she must make. For how can she deliver Death's vengeance upon a target who, against her will, has stolen her heart?
Why did I love it?  I loved the blurb and cover.  A teenage assassin?  A handmaiden to Death!  Um…yeah!  And I was pulled in from the very first page by the tension surrounding Ismae's arranged marriage, her scars, presumed to be given to her by Death himself, and then, her training in the arts of killing, and finally her pivotal assignment in the political intrigues of fifteenth-century Brittany.  I was as glued to the pages as I could afford to be.  As it was, I finished this 560 page book in record time (for me).  The story had me absolutely enthralled, but the writing was beautiful as well–the metaphors particularly, were beautifully crafted.  And there was romance…which I love.
If this brief, but gushing, review is not enough for you.  Booklist, Publishers Weekly, Kirkus, and School Library Journal all gave it a starred review!  And it's the first in a trilogy…so there are two more novels to come in the His Fair Assassin series–I cannot wait!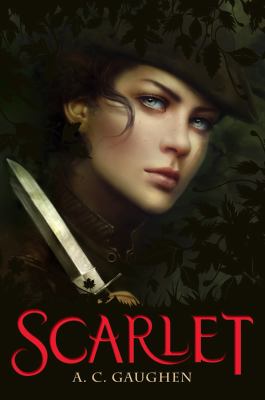 The summary for SCARLET, from Amazon:
Many readers know the tale of Robin Hood, but they will be swept away by this new version full of action, secrets, and romance. Posing as one of Robin Hood's thieves to avoid the wrath of the evil Thief Taker Lord Gisbourne, Scarlet has kept her identity secret from all of Nottinghamshire. Only the Hood and his band know the truth: the agile thief posing as a whip of a boy is actually a fearless young woman with a secret past. Helping the people of Nottingham outwit the corrupt Sheriff of Nottingham could cost Scarlet her life as Gisbourne closes in. It's only her fierce loyalty to Robin—whose quick smiles and sharp temper have the rare power to unsettle her—that keeps Scarlet going and makes this fight worth dying for.
Why did I love it?  I'm smitten with that cover!  I couldn't help but turn back to it over and over while reading.  And the deception involved in a female member of Robin Hood's band?  Color me intrigued!  I loved the comradery among the bandmates, and Robin Hood was excellent hero material, but it was Scarlet who made the story.  She was so well-written, so complicated, so multi-faceted, so courageous and selfless… And the stakes are so very high.  The tension is racheted up over and over, with only brief passages time allotted for emotional catharthis.  This story is intense!  Scarlet has a lot of secrets, and they are very slowly parceled out–so you can't help but keep reading!  This would make a really excellent movie (honestly, both books would).
Both of these novels are classified as Young Adult, but they have undeniable crossover appeal–adults would be completely drawn in.  I recommend them both very, very highly.  R. L. LaFevers is already one of my favorite authors, and I will definitely be on the lookout for A.C. Gaughen's next book!
If you're looking for other recommendations for your summer reading, click on the typewriter above and swing over to Barrie Summy's blog!