Book Review Club ~ March 2012
First Wednesday of the month means another meeeting of Barrie Summy's Book Review Club.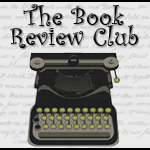 Click icon for more
book review blogs
@Barrie Summy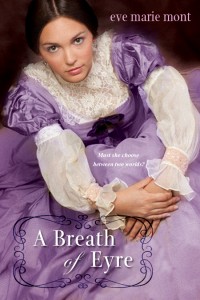 We have been going strong for three years this month (and I've only missed a month, I think!)  This month, I have a preview for you.  This book won't be out until March 27th, but while you're waiting, you can pre-order it, put it on your Amazon Wishlist, or add it on Goodreads.  I was lucky enough to get an early copy from the author, and I promise you, this is a book you don't want to miss!
Introducing A BREATH OF EYRE by Eve Marie Mont…
A BREATH OF EYRE is the first in the UNBOUND series, about sixteen-year-old Emma Townsend, who is somehow able to travel into the world of the book she's reading.  I think you can probably guess which book she's reading in this, the first of the series (it's JANE EYRE, for those of you who didn't want to guess).  Upcoming books involve Emma's literary adventures into THE SCARLET LETTER and THE PHANTOM OF THE OPERA.  (I cannot wait!!)
A quick summary, without spoilers… The story starts on Emma Townsend's 16th birthday, at the party that even she doesn't want to attend.  She walks out, feeling alone, lonely, and untethered, and swims far out into the ocean despite riptide warnings.  Her struggle to get back to shore is just the beginning of a very difficult year.  Her father has been distant since her mother died, her stepmother doesn't get her at all, she's a scholarship student at the ritzy boarding school she attends and doesn't have many friends there, and she's feeling lost.  But thanks to her mother's old college roommate, she's discovered JANE EYRE, and reconnected with a childhood friend she once tried to kiss (and her crush is still going strong).
Back at school, she has a new roommate, another scholarship student who has lost her own mother in a riding accident, and has a little chip on her shoulder.  Together she and Emma start getting into trouble, and Emma starts crushing on her literature professor, who reminds her of a dark and brooding Mr. Rochester.  *** Circumstances conspire *** and suddenly she's thrown into the novel JANE EYRE.  She is Jane Eyre.  She's arrived at Thornfield, is speaking fluent French, and teaching Mr. Rochester's ward.  Her only tether to her other life is a dragonfly pendant that was her mother's, and when it is accidentally lost, she loses all since of her other self.  When she finds it again, she's met Mr. Rochester and fallen a little bit in love with him, but she misses her old life.
Okay, I can't give anything else away, but I will tell you that tensions ratchet up in both worlds, Emma cannot decide in which one she belongs, and everywhere is fraught with potential tragedies.  Here's my Goodreads review:
There is no other book like this, but I'm ecstatic that two more are coming! I loved that Emma Townsend is quiet and a reader. She's self-conscious and uncertain, but she's clearly full of talent and not afraid to speak up and speak out when necessary.
Her life before discovering Jane Eyre was already pretty intense, but afterwards, it's shocking and spell-binding, and absolutely amazing. I love, love, LOVED the dual nature of this book and all its breath-taking, tension-building Gothic moments. But I also loved Gray and all the trapping of a sweet (and sexy!) YA romance.
It's been too long since I've read Jane Eyre, and I think, once I've gone back to reread that classic, I will appreciate A BREATH OF EYRE even more as the cleverly crafted and beautifully written homage that it is. It's truly a modern-day classic.
Definitely put this book on your list!!  For more reviews, click on the typewriter!