Countdown and Giveaway!!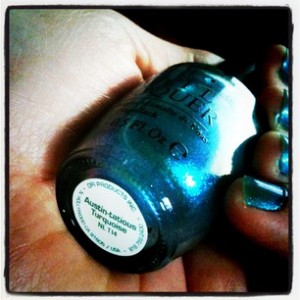 Let the final days countdown begin!! At the writing of this post, there are only 8 DAYS remaining until AUSTENTATIOUS is OUT!! Naturally I'm trying to build interest and hype, excitement and anticipation, so I'm hosting a GIVEAWAY SCAVENGER HUNT!  That's right, I'm going to make you work for the prize, but it's a good one!
If I have between 1 and 500 entries, I'll be giving away the winner's choice of a $100 gift card to Amazon.com (or BN.com) or a Kindle Touch!
Awesome, right? Wait for it…it gets better.
If I get more than 500 entries, I'll give away a $200 gift card or a Kindle Fire!  So spread the word!!
Read on for the details.
The storyline of AUSTENTATIOUS hinges on a magical journal that edits down perfectly acceptable journal entries into fortune cookie style bits of wisdom.  The scavenger hunt is a little like that, but tweaked a bit. 
AUSTENTATIOUS has been reviewed by several stellar book bloggers, and they've all said some lovely things about the book.  As a way of thanking them and encouraging you to read their glowing reviews of AUSTENTATIOUS, I have decided to use specific words from their reviews to form a secret, fortune cookie style message.   To enter the giveaway, you'll need to visit each of their blogs, capture the clue at each based on the key posted below, and then put them all together to form the message. 
Once you've deciphered the message, leave a comment with your email address.  I will not publish comments associated with this contest.
Want more entries? 
Post this scavenger hunt giveaway to Twitter, Facebook, or your blog:  RT Scavenger hunt and Giveaway for AUSTENTATIOUS by @a_goodnight Win a Kindle!! Deadline 2/14.  http://tinyurl.com/7n38hxq
   (Worth 1 extra entry)
Follow me on Twitter (Worth 1 extra entry)
Read the book and write a review of AUSTENTATIOUS on Amazon, BN.com, or your blog (Worth 5 extra entries) If you buy it on the day it comes out, the deadline gives you two weeks to read it and review it! 
Please comment individually for each entry you've earned (and I'll verify that you've met the indicated criteria).
The deadline is Valentine's Day, February 14, 2012!  I will randomly select a winner on February 15th.
Open to US residents only. Sorry!
Okay, here is the key. 
P stands for paragraph.  Starting at the beginning of the review, skipping past a blurb or Goodreads summary, count the paragraphs (delineated with a carriage return).
S stands for sentence.  Count out the sentences in the specified paragraph.
W stands for word.  Count out the words in the specified sentence.
For example, P2/S4/W7 would be the seventh word, in the fourth sentence of the second paragraph.  Make a note of that word, read the review of AUSTENTATIOUS, and go on to the next clue. 
There might be more than one word specified.  W5-6 means words five and six.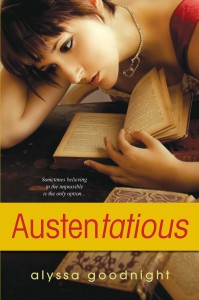 Make sure to keep the words in the following order:
 P3/S2/W5 via Chick Lit Central
P1/S5/W15-16 via Book Briefs
P2/S1/W3-4  via Short & Sweet Reviews
P7/S1/W27-29 via Musings of a Book Lover
P3/S1/W3 & W7 via Austenesque Reviews
P2/S2/W14-15 via Lisa and Laura Write
Good luck!  Have fun!  Tell your friends! Tweet it to the world!  And please consider adding AUSTENTATIOUS to your reading list!
Thank you sooo very much to all of the wonderful book bloggers who participated in this scavenger hunt!