Review and Gift Guide
I have to post about a really sweet review for AUSTENTATIOUS over at Chick Lit Central.  My favorite part? 
"The thing I love best about Nic, and I imagine Alyssa too, are they are both pretty groovy chicks!"  (Nic is the main character in AUSTENTATIOUS.)  Very flattered.
It's available for pre-order and I think the pre-order price has already gone up a bit…
Okay, on to the gift guide.  Inspired by Sarah Laurence, and because I love coming across other people's gift guides, I've decided to whip up my own for all the book lovers on your list.
I've already covered my favorite toddler reads here…but here are a few older kid picks:
Absolutely Not by Matthew McElligott…the story of two bugs.  One wants to go on a walk, the other is terrified and sees danger everywhere.  The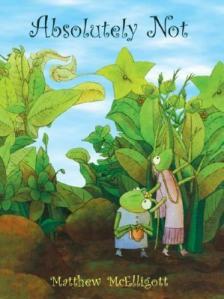 illustrations are cleverly done to show both bugs' points of view.a
Train vs. Shark by Chris Barton.  This is a new one, and honestly, I haven't read it.  But my kids' elementary school hosted a little book event celebrating the Texas 2×2 List (recommended book list for K, 1st, 2nd), and the classes got to vote on their favorite book.  This book won by a landslide.  Kids evidently love it.
The 39 Clues Series by Rick Riordan, Gordon Korman, Patrick Carmen, Jude Watson, and others.  My kids love this series.  It is an ongoing mystery/adventure/puzzle with online games, and collectors cards. 
The Fingertips of Duncan Dorfman by Meg Wolitzer.  This one is about a kid who has a special power and his decision to join up with a couple of misfit characters to compete at a Scrabble tournament.  I thought my older son would love this, and I wanted to read it myself, as it was hyped as having some suggestions on how to win at Scrabble.  (I do pretty well, but it's almost impossible for me to beat my husband.  Although…I don't take fifteen minutes for my turn like he does.)  Well, my older son hasn't gotten around to reading it yet, but my younger son remarked a couple of times that it was a really good book–high praise from him.
Now the adults…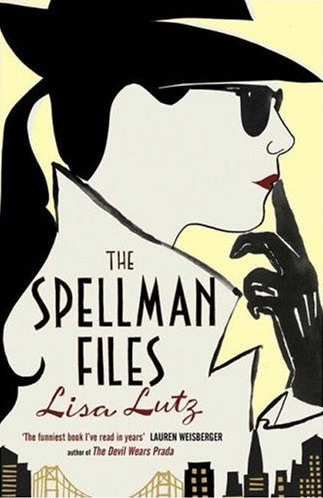 For the fun-loving, quirky character on your list… The Spellman Files by Lisa Lutz.  I love this whole series about PI Izzy Spellman and her crack-up family of misfits.  It's a quick read with snappy dialogue, twisty plot, crazy hijinks, and a satisfying ending.
For the history buff (who prefers fiction) on your list…Vienna Waltz by Tracy Grant.  I reviewed this book here.  Basically, this book has it all…glamour, intrigue, suspense, mystery and plenty of history.
For the romantic on your list who likes things both funny and a little dark…Maybe This Time by Jennifer Crusie.   A modern Gothic with Jennifer Crusie's trademark brand of hilarity.
For the adventurer on your list…Turn Right at Machu Picchu for the non-fiction fan, about one man's trek down to Peru to discover the Incan secrets, or a Jack Haldean mystery by Dolores Gordon-Smith, one of which is reviewed here.
And for the Austen-lover on your list…check out Austen Authors for a seemingly endless list of possibilities!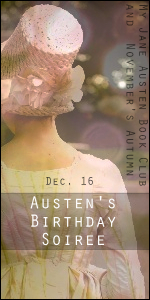 And possibly my favorite book of the year…for the nostalgic on your list…Let's Bring Back: An Encyclopedia of Forgotten-Yet-Delightful, Chic, Useful, Curious, and Otherwise Commendable Things from Times Gone By by Lesley M.M. Blume, reviewed here. 
On Friday, December 16th, I'll be participating in Austen's Birthday Soiree, hosted by My Jane Austen Book Club and November's Autumn, so be sure to swing by!