Today I am thankful for…
Reading nooks. 
And everything that goes with them.  Secret, out of the way places are best, the better to lengthen your reading time. 
There must be a comfy chair, a warm pool of light, a supply of books, and a spot for a cup of tea and a couple cookies.  A whole bag of Pepperidge Farm will do just fine.
Although totally different, I love the coziness and light in both of these reading nooks.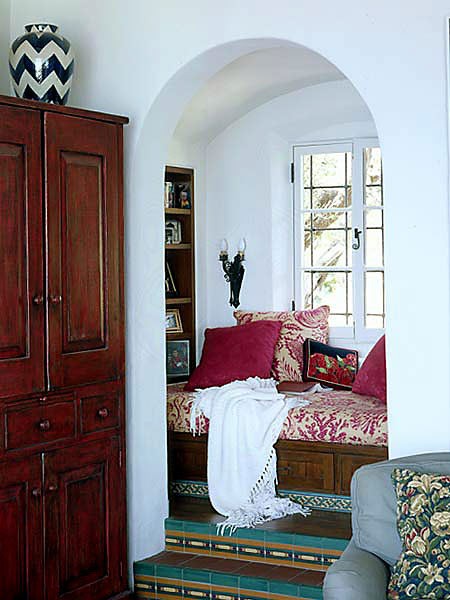 Images via & via.
Posted in
holidays
on 11/20/2011 02:09 am