Book Review Club ~ November 2011
Welcome back to Barrie Summy's Book Review Club. I'm happy to report that this month there wasn't any scrambling–I had the book finished with plenty of time, and honestly, this is the first time in a long time that I avidly made time to squeeze in reading minutes.  I've really missed that!  Also, in keeping with this creepy time of year, I picked the perfect atmospheric book…The Name of the Star by Maureen Johnson.  The cover is wonderful: foggy and shimmery at the same time, a perfect combination of both new and old, and quite perfect.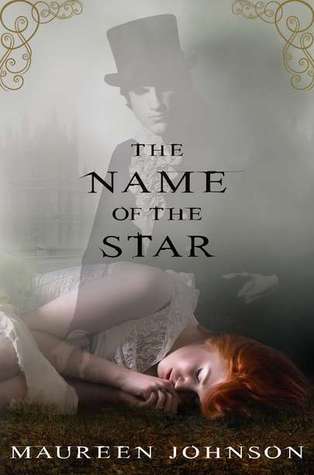 Aurora Deveaux (Rory) is a normal seventeen-year-old from Louisiana.  Her parents have just taken jobs as professors in Bristol, England, and Rory has been given the choice of schools.  She's chosen Wexford, right smack in the middle of Jack the Ripper territory.  No biggie, right?  Except that she arrives at school on the anniversary of the first Ripper murder back in August 1888…and on the day of the first copycat murder this year.  Someone is following the pattern Ripper set with his five brutal murders over a century ago…
So while Rory is busy settling in with her new roommate, thrilling over sausages every morning for breakfast, trying to survive mandatory hockey, and casually flirting with a curly-haired prefect who's a bit of an amateur 'Ripperologist,' London is abuzz with nervy excitement and fear.  But it isn't until Rory decides to sneak out with her roommate during campus lockdown on the anniversary of one of the murders, to hang out on the roof of the boys' dorm with her curly-haired crush, that things start getting prickly.
Because suddenly Rory is a witness.  While climbing back through the bathroom window into the dorm, a man materializes at her side.  Her roommate doesn't see him.  And after she confesses this to the police, everything changes.  Suddenly she's swept up in a pseudo police investigation and frantically trying to make sense of everything that's happening to her…
I don't want to say anymore.  No spoilers.  I will tell you, though, that this book is witty, thought-provoking, clever, tense, and creepy-scary.  Rory is brave, down-to-earth, and smart…she slipped a little when she decided to go out on a Ripper murder night, but sometimes boys make you do stupid things.  I forgive her.
Need another recommendation?  Visit Barrie's website by clicking the typewriter below.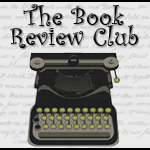 Click icon for more
book review blogs
@Barrie Summy