The Part I Dread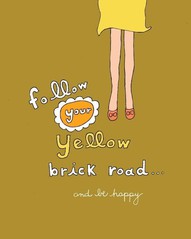 I've reached the next scary milestone of having a book come out.  I've written it, scored an agent, scored an editor, worked through the copy edits and the page proofs, and now I have my galleys.  My editor has already sent some out, and I am compelled to send out more.  People will read my book.  People with clout, with blogs, with Twitter capabilities.  They may like it…they may hate it.  And it's the hating I dread.  Well, that, and the possibility that no one at all will review it–that wouldn't be good.  So I'm hoping for good reviews, no, great reviews.  I'm hoping AUSTENTATIOUS knocks it out of the park. 
In an effort to keep myself distracted during this nail-biting period, I've gathered a few reviews I'd love to claim for AUSTENTATIOUS (or myself).  See if you can match them with their author recipients.
"This is storytelling at its most compelling."  ~ Nora Roberts
"[A] scrumptious first novel."  ~ USA Today
(most people are unaware of my first novel)
"Funny and flirty, we guarantee you'll devour this book in one sitting."  ~ Glamour
"One of the best new voices in women's fiction."  ~ Jennifer Crusie
"She is an amazing young talent."  ~ Richmond Times-Dispatch
Here's a list of the very talented ladies and gent…
 a) Hester Browne, author of The Little Lady Agency novels
b) Deanna Raybourn, author of the Lady Julia Grey mysteries
c) Adriana Trigiani, author of the Big Stone Gap novels
d) Alan Bradley, author of the Flavia de Luce mysteries
e) Eileen Cook, author of Unpredictable
I do have one review already–one good review–from the lovely Cindy Jones.  She read an early copy, and here's what she had to say…
"AUSTENTATIOUS is a fresh romantic adventure with a cast of characters who kept me turning pages way past my bedtime.  Jane Austen does her part to Keep Austin Weird, and poor Mr. Darcy may have to hire a publicist once readers spend a few pages with a certain Scottish rocker."
~Cindy Jones, MY JANE AUSTEN SUMMER
I'm crossing my fingers that the good reviews just start rollin' in.