For the love of Jane!
Today is officially my first day blogging over at Austen Authors, so please come say hi!  There is a veritable treasure trove of offerings in celebration of  their 1st Anniversary.  And there are giveaways galore!
In other news, Kensington sent me some marketing cover flats for AUSTENTATIOUS!  They are very striking–I like the mustard yellow spine–and my name on the cover!  My Jane Austen action figure had a little fun posing with the cover flats…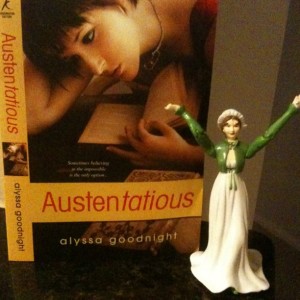 She's as excited as I am!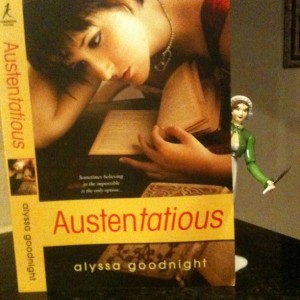 Here she is, hinting at her starring role in the book!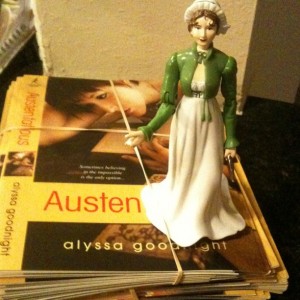 And now she's just being cheeky…