A Little Witchiness
Welcome to my personal stop on the Practical Magic Book Party tour!  I'm glad you stopped by!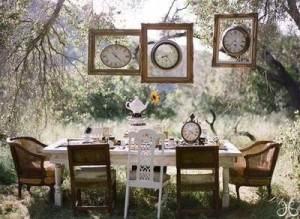 [via] 
Let me start by admitting that I'm a first-timer.  I stumbled over the Frosted Petunias website quite by accident, read the details of the upcoming party, and couldn't resist.  I was intrigued that this book I'd never read and movie I'd never seen was inspiring such a party.  And the photos of the Practical Magic kitchen were a-maz-ing!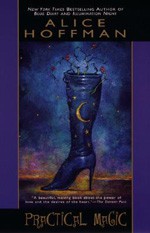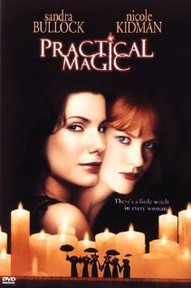 So, I borrowed the movie from my MIL and checked the book out from the library and hunkered down to watch and read.  I have to admit, I'm still working my way through the book, but I'm facinated over the differences between book and movie!  What has struck me the most, is how this book is about making choices.  (I had to make a choice myself…book or movie.  Normally I would have chosen book, no question, but I was so curious, and in a bit of a time crunch, that I went with the movie.  I am, of course, following up with the book.)
With this theme in mine, I decided to come up with a little quiz.  I posted a Preferences quiz last week and had so much fun reading the comments.
So have fun and consider your answers carefully…
Practical Magic Questionnaire 
1.  Are you a Sally or a Gillian?
2.  Would you work spells and cast enchantments if you could?
3.  If you answered yes to question #2, would you ever cast a love spell for yourself?
4.  Midnight margaritas or afternoon ice cream sundaes?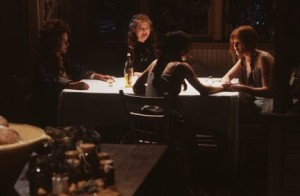 5.  Would you marry if you knew you were destined to hear the deathwatch beetle?
6. If asked, would you participate in a séance? 
7.  If you answered yes to question #6, who would you summon?
8.  Are you prone to lies of omission or little white lies to spare someone's feelings?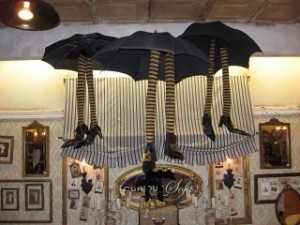 [via]
 9.  Are you superstitious?…of what?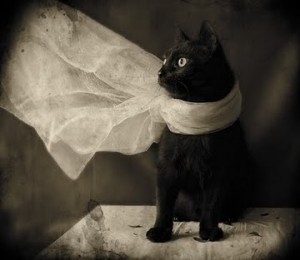 [via]
10.  Dependable or dangerous men?
I can't wait to read your answers!  (And check out all the other Practical Magic posts!)
Reminder:  There is still time to post my widget in your sidebar and enter to win an ARC of AUSTENTATIOUS!  Go here for details!