Island Paradise…
The winner of the Amazon Gift Card is….Anand!  Thanks for playing and for all your lovely compliments about my new cover!
And now, as promised…a quick travelogue of my trip to Oahu…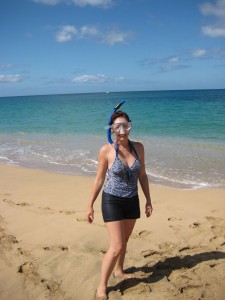 I snorkeled for the first time and swam with the sea turtles!
I swam to the base of a waterfall (in pretty frigid water)!
I hung out with Duke Kahanamoku, whose story I'd recently learned via the Texas Bluebonnet Book Surfer of the Century!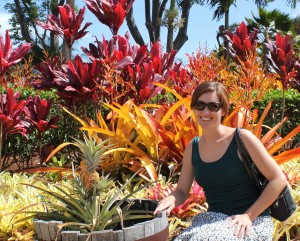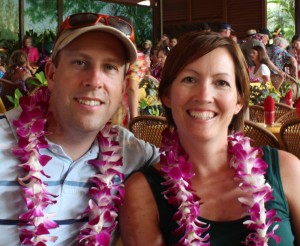 I visited the Dole Plantation, took the train ride, and got lost in the (2008) World's Largest Maze!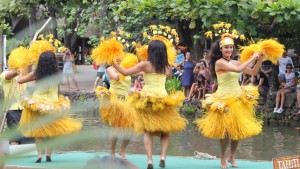 I luau'd and watched native Polynesian dancers (& the thrilling fire dancers!)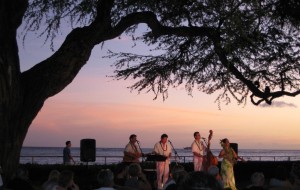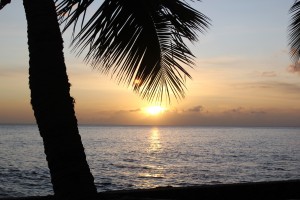 I visited Wakiki beach and sipped a Le Mint on the patio of The House Without a Key, with Diamond Head away in the distance.  I also ate shrimp from a famous cart on the North Shore (featured in this month's Sunset magazine) and had shave ice at a spot made popular by Triple D!