Book Review Club ~ August 2011
Summer is quickly drawing to a close…school supply shopping has begun with a vengeance, new school clothes are being scoped out (GFB will now be doing school uniforms), and the boredom is starting to overwhelm some people…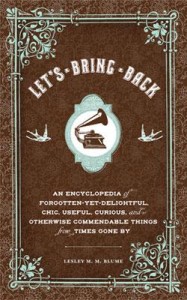 Not me, I've got plenty to do!  But I'm still managing to squeeze in time for summer movies, trips to the pool, and other fun stuff. Not so much time for reading though…still, I did manage to finish this month's Book Review Club pick, Let's Bring Back: An Encyclopedia of Forgotten-Yet-Delightful, Chic, Useful, Curious, and Otherwise Commendable Things from Times Gone By by Lesley M.M. Blume.  And it's just as wonderful as its title implies!
This pretty little book caught my eye in Anthropologie quite a while ago and I thought it might be fun to read, so I looked it up at my local library.  After weeks and weeks and weeks with a status of 'On Order,' it finally came in, and it has been quite a charming and informative read!  Plus, it's positively lovely, with old-fashioned graphics, lovely lettering, and charming illustrations.
As you can imagine, the entire premise of this book is that in the progress and technology-driven world we live in, where quantity is often preferred to quality, we've lost sight of some of the truly wonderful things the world once had to offer.  This slim little volume is alphabetized and includes mini bio sketches on some of the glamorous, eccentric, genuine people who lived and died long ago.  It mentions fun words that have gone out of style and architectural beauties that have long been demolished.  In short, it's a fun little history book filled with good memories and suggestions as to how inject a bit more glamour, naughtiness, and genuine fun into our lives.  I would recommend it whole-heartedly, and I think I just might have to have a copy of my very own.
A few favorite (brief) entries from the book:
Garter belts:  "The looked sexy and felt sexy.  Getting into a pair of modern pantyhose, on the other hand, always feels akin to mashing toothpaste back into the tube."
One-piece Swimsuits:  "Bikinis are grand, but it's hard to live up to their expectations."
Poison:  "Poisoning a person is a much more elegant way to murder him than shoving him down the stairs or shooting him.  There used to be a real art to poisoning; a veritable industry of blackhearted apothecaries and witch doctors languished when it went out of fashion."
It's probably not surprising that since reading this book, I've become a little nostalgic for a few things myself…
1.  Ice cream counters in drug stores.  Not the kind from the 50's…just a simple ice cream freezer with ten flavors of ice cream and a little spot behind the counter for cups and cones.  There was a Sav-on Drugs with one of these counters in Houston when I was in kid, and I cannot tell you how much pleasure I derived from stopping by the drugstore with my family on a Friday night for an ice cream cone.
2.  Bookstores…so very many are disappearing.
3.  Toy stores…the sort with the really cool toys that you can't find anywhere else.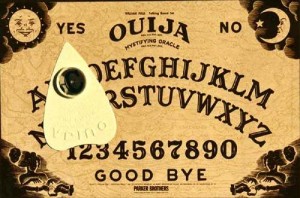 4.  A dark evening spent with a Ouija board.  (Even if my sister was always pushing it!)
5.  From Butters (hubby):  Coca-cola made with sugar instead of corn syrup.  The Coca-cola Company still uses sugar in Mexico, so we can still get the real deal, but it's the principle…why can't we have sugar?
6.  Also from Butters:  School House Rock.  Those Saturday morning tunes were classic!  And the tunes were catchy and educational.
7.  Common sense.  These days, it seems to be lacking.
What do you wish you could bring back?
Looking for other excellent book recommendations? Be sure to visit Barrie Summie's blog!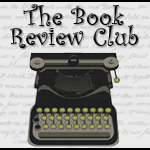 Click icon for more
book review blogs
@Barrie Summy