Oodles of Creativity
I was casually thinking about possible blog post topics today while working on a couple other side projects on the computer.  I happened to need a Google search, and guess what I discovered?
St. Basilica's Cathedral is 450 years old, today, July 12th!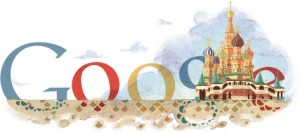 I love these ever-changing Google banners!  Each time I see one–either in a full page window or as a teensy little jpeg–I can't resist sweeping my mouse over the image to see what prompted the special graphic.  Just like that, I decided to write a post that highlighted a few of my favorite Google banners.  So I went looking…and found a WHOLE PAGE dedicated to past Google banners in the U.S. and all over the world.  I loved browsing through these Google Doodles…
Here are a few of my (recent) favorites…
America's Independence Day, July 4th

Earth Day, April 22nd

119th Anniversary of the First Documented Ice Cream Sundae, April 3rd

Thomas Edison's Birthday, February 11th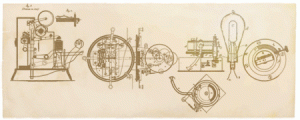 Jules Verne's 183rd Birthday, February 8th

(The last two actually have animation if you check them out on Google.  Soooo cool!)
I've previously posted Google Doodles celebrating Sesame Street and Jane Austen's 235th Birthday, on December 16th, 2010.
Anyone else have a favorite??