Nostalgia & Anticipation
I've been feeling very nostalgic lately.  Honestly, I think this happens every summer, when I spend a lot of time at the pool with my boys and remember to the trips I took every summer to visit both sets of grandparents in Tucson.  Oh, those were the days!  Particularly when we flew out by ourselves and stayed by ourselves for two weeks.  There was swimming, shopping, mini-golf, roller skating, bowling, and penny blackjack.  And there were trips to the library where, invariably, I checked out an Agatha Christie mystery or two…
Guess what I'm reading right now?  Agatha Christie's Murder on the Links.  And the nostalgia is beginning to cover me like kudzu.  Everywhere I look there is some fondness for days past.  In movie news, Harry Potter 7, Part 2 is at the theaters (or coming), and I feel like I should read the books all over again.  On Pinterest, I was skimming through the weekly preview and saw a photo of one of my favorite toys as a kid.  Who else had the Weeble Tree House??  The smell of nectarines and peaches reminds me (every summer) of my grandmother's kitchen, and the longing for cooler summer weather has transported me back to several recent visits to the Adirondacks.  And naturally, the process of preparing for my upcoming book release is bringing back LOTS of fond memories tackling the learning curve with UNLADYLIKE PURSUITS.  So much the same…so much different.
It feels a bit like I'm living in the past.  But…I'm also thrilled for the future.  Butters has work in Hawaii, and I'm going to fly out after he's done!  This will be my first vacation this year and my first visit to Hawaii.  Currently the beach-to-beat (based on my limited travels) is on Sanibel Island.  I'm wondering if there's a new winner on the horizon…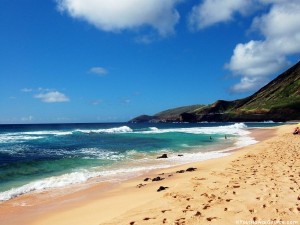 What about you…what's your Best Beach?  or what are you nostalgic for??
Posted in
life
on 07/08/2011 07:28 pm