Bumper Crop
I think what happens when I don't have a vacation planned for the foreseeable future, a little section of my brain is left unfocused, thus resulting in ideas and possibilities zinging around in there, making impressions, bouncing into other sections of my brain, causing mental wish lists to pop up constantly to overshadow my day-to-day life.  That's what's happening to me now…and the wish lists aren't limited to vacation ideas either.
Suddenly I'm craving Cracker Barrel biscuits with apple butter, fettucini alfredo, and Buc-ee's cranberry walnut muffins (note, all things I don't actually have to make myself).  I'm craving beach vacations, leisurely canoe trips, cruiser tours through the neighborhood, and jetting off to somewhere I've never been.  I'm also craving summer barbeques, homemade ice cream, and New Mexico red and green chile.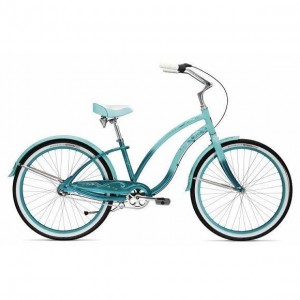 You'd think my first week of summer had been lame, but nothing could be further from the truth.  I've seen movies in the theater, I've been swimming, had watermelon, and enjoyed some rather lovely evenings for south Texas in June.  That said, I've also been dealing with a sick husband and a renovation-in-progress kitchen.  No stove (until yesterday) and no dishwasher.  Maybe it's no wonder I'm dreaming of vacations.
Let me live vicariously…where are you going this summer?