News!
AUSTENTATIOUS mentioned in Entertainment Weekly!!
In the October 11, 2013 issue, AUSTENTATIOUS  is mentioned in the article, "Will Jane Austen Ever Rest in Peace?"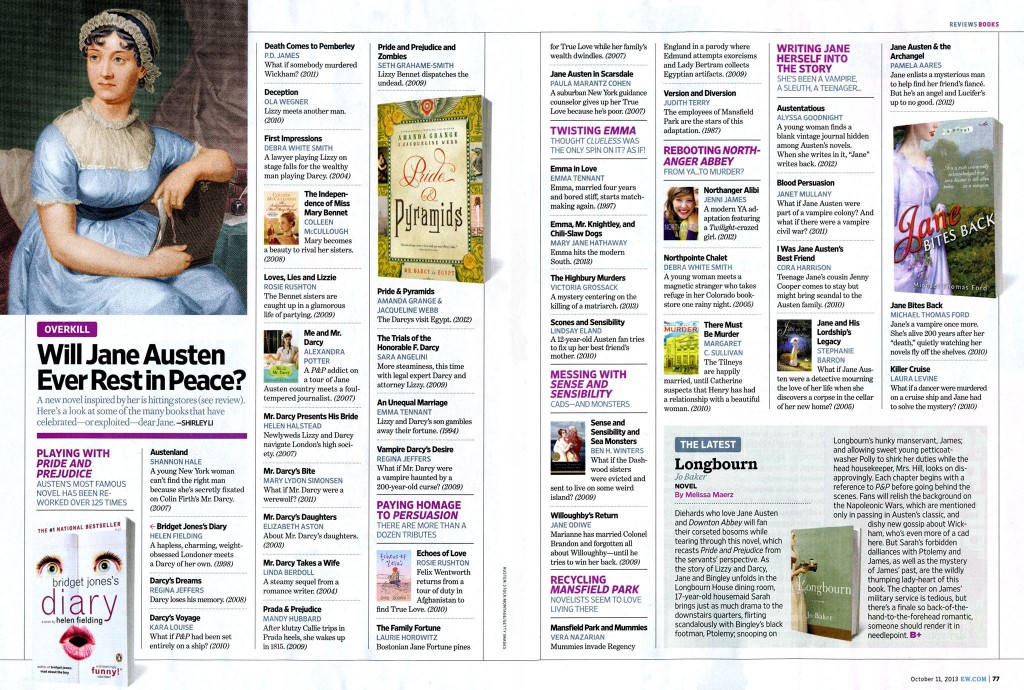 AUSTENSIBLY ORDINARY mentioned in FIRST for Women!!
In the April 8th, 2013 edition of FIRST for Women, AUSTENSIBLY ORDINARY is listed in the feature, "The 6 Paperbacks We're Reading Now."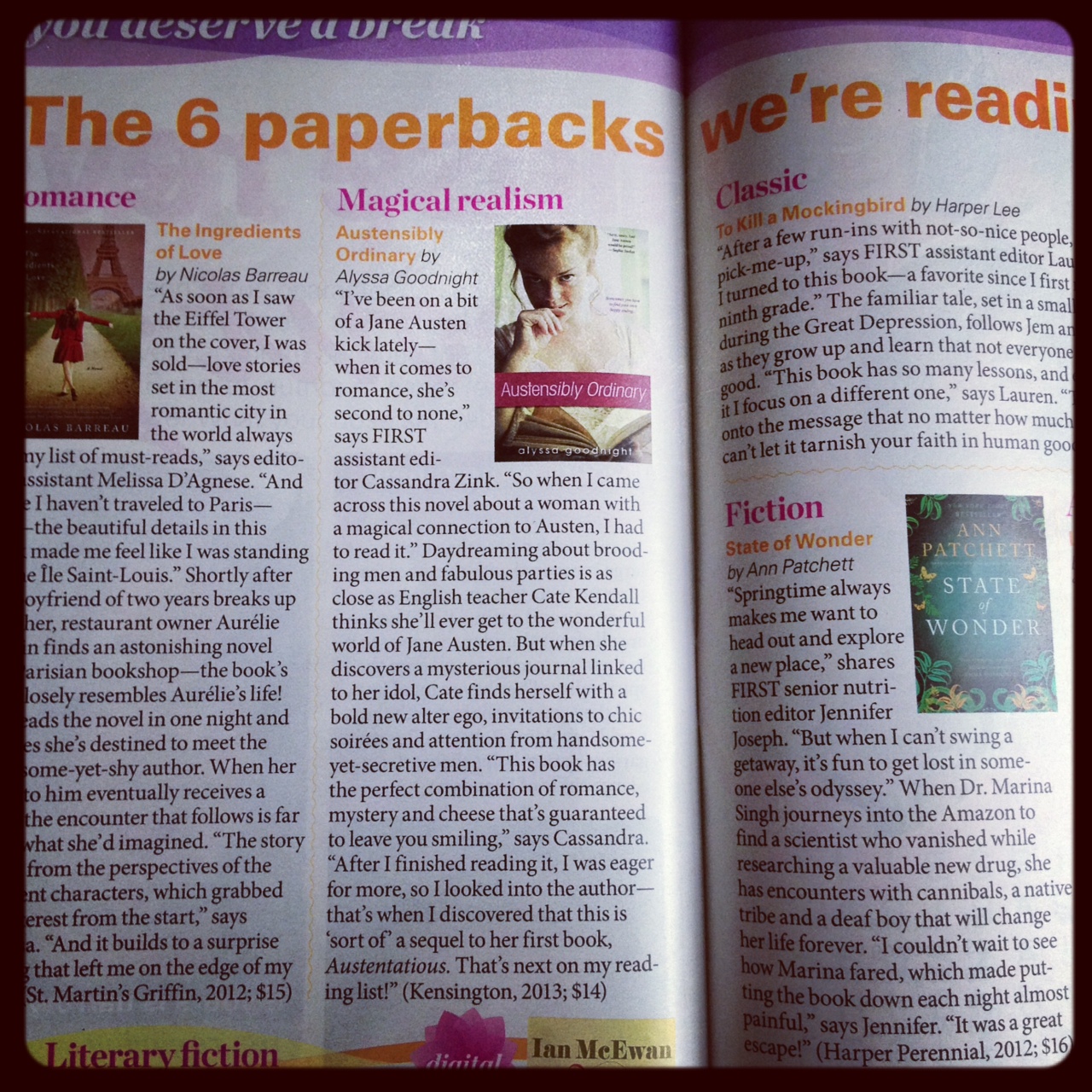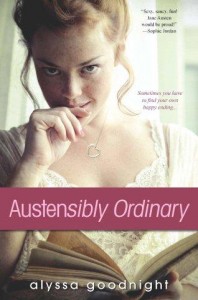 "Sexy, saucy, fun! Jane Austen would be proud!" 
~  Sophie Jordan, New York Times bestselling author
"Frothy, fun, and full of juicy secrets, Alyssa Goodnight's Austen-inspired romp is no Plain Jane."
~  Erin Blakemore, author of The Heroine's Bookshelf
AUSTENTATIOUS featured in Woman's World!!
In the February 13, 2012 issue of Woman's World magazine, AUSTENTATIOUS is featured in the article, "You deserve the best…New romance novel."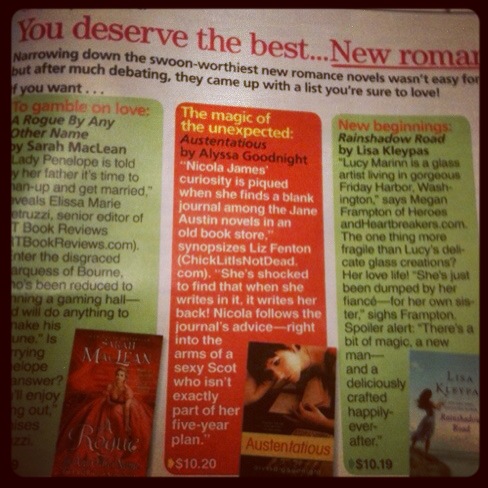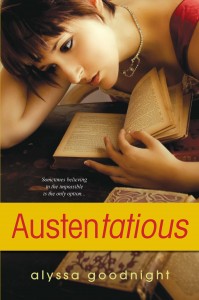 "Jane Austen meets Austin, Tex., in this fast-paced, quirky novel about the unpredictability of love. … Goodnight's breezy style with a believable heroine, lively conflicts and lots of best-friend confidences elevates this above the usual chick lit fare."
~ PUBLISHERS WEEKLY
"This humorous romance will appeal to all Austen fans while bringing a fresh twist with its magic journal."
~BOOKLIST
A Little Bit About Me…
Jane Austen, Indiana Jones, and Dr. Pepper — click here for the lowdown.

The Latest from the Blog...