News!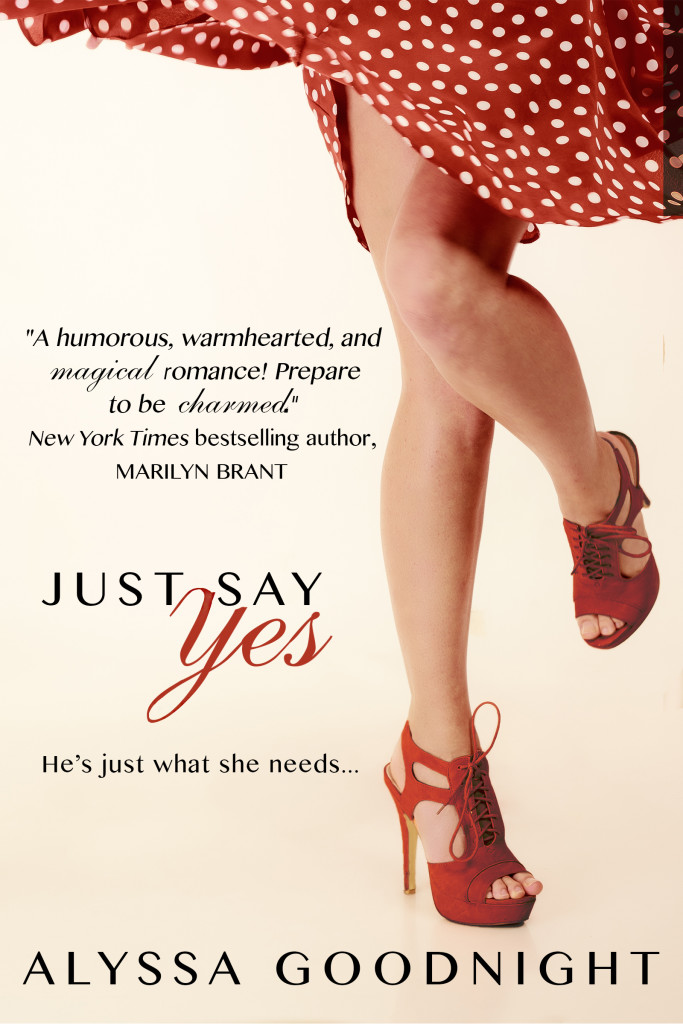 Just Say Yes
New from Entangled Publishing!
"I was completely infatuated with Just Say Yes.  This completely different romance is filled with a bit of magic and a lot of sex and romance.  The story is enlightening and inventive."  – Fresh Fiction
"Just say yes to Just Say Yes. A warm, funny, and unique romance you will want to share with friends. This would be wonderful for a reading group. I want to start a group just to talk about it." – Caffeinated Book Reviewer
"Just Say Yes brings all of the ingredients to the table and creates a satisfying and delightful experience."  – Lightning City Book Reviews
A Little Bit About Me…
Jane Austen, Indiana Jones, and Dr. Pepper — click here for the lowdown.

The Latest from the Blog...